SEO package is a term when we usually make a bundle of different SEO services and sell them upfront. Generally, search engine marketers provide SEO packages in different flavours and keep a comparison.
Is your mind tinkling with a question, why do search engine marketers sell Search engine optimization as a package deal?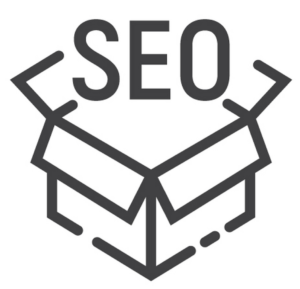 Let's decipher the reason Search engine marketers create SEO packages.
SEO from a common man's perspective is to optimize parts of your website and make them compatible with the search.
Google says, 'SEO is a process of modifying critical elements of your website to improve user experience (UX) and performance in organic search results'
The challenges search engine marketers face is to achieve Google rankings following the ethical search norms best search marketing practice guidelines.
Search engine optimization refers to optimizing website pages, and search engine marketing is to amplify web assets on the World Wide Web keeping search guidelines.
Each website design project is unique and so is research as well, and if you think website redesign is secondary, think again.
SEO & SEM is a typical combination that search marketers sell as a package service. Perhaps a little confusing to the customer who wants to be in search and knows nothing about it.
How to select an SEO Package?
Moving forward, we will discuss different aspects of SEO & SEM, which helps you to understand the basic and advanced differences.
And if you are planning to buy an SEO package, the details will surprise you, as next, we will be going to reveal the secrets of how search engine marketers play while designing SEM packages.
We are happy to share our core experience and the catch behind SEO package creation and ready to reveal the secrets and strategies which no search engine marketer will say.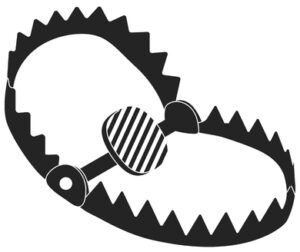 This way, buying an SEO package upfront and you can make sure of what you are buying.
Let's see where the catch is?
Google 'SEO Packages' and you will find top links selling SEO packages on a monthly rolling basis with a platter of more than 50 to 60 elements related to the search.
A first glance will surprise you with the number of offering elements involved and their diversity, a sudden look at the price and you feel the offer is a steal.
Although a trap!
And that might look like a table showing different flavours of SEO packages to choose from depending upon price.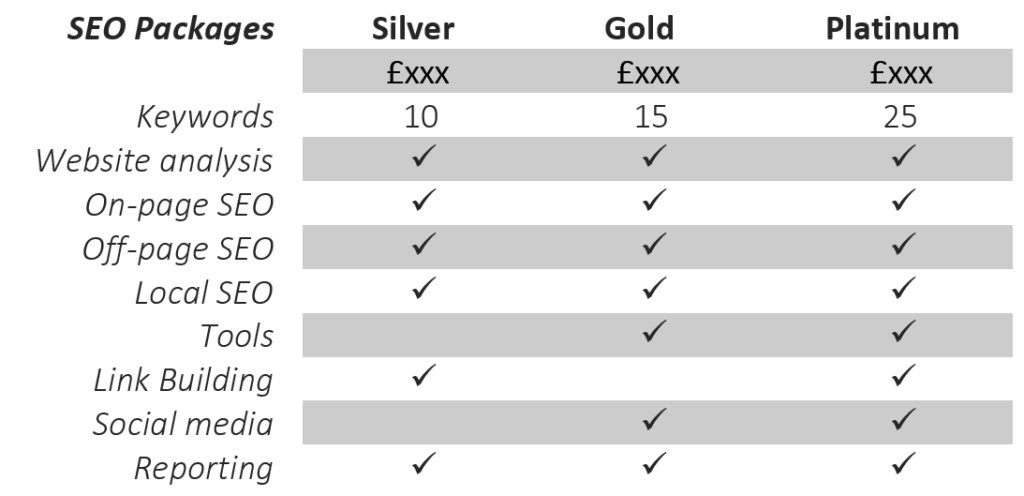 Where each heading like On-page SEO or Website analysis is showing multiple elements like below: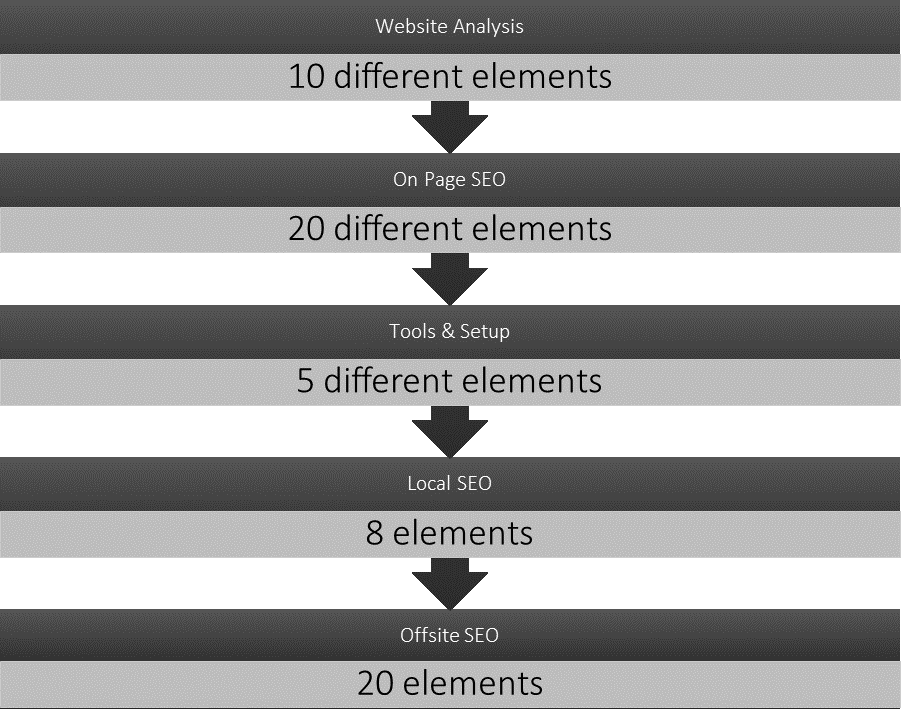 So where is the trap!
These companies are making an elegant presentation platter mix of recurring and non-recurring services both.
The intent behind is to increase the platter size no matter even though if it is unethical.
On-page SEO or Onsite search engine optimization is entirely a one-off and non-recurring process. Likewise, online presence Analysis is also a one-off process. Setting up tools again is a one-time activity.
Walk away from where someone is asking you to pay regularly for a one-off activity.
You can even go through few top organic links with a compelling page, impressive figures and browsing through packages you will immediately realize everyone is selling with the same format, a mix of search engine optimization and marketing.
Primarily both are entirely different in processes.
Search engine optimization is a one-off process and Non-recurring.
Search engine marketing is a recurring process.
No point in showing & selling a non-recurring activity every month.
Usually, we search for SEO packages, where the correct term is SEM packages (search engine marketing packages). Both the activities are different and so their execution processes as well.
The chart below will give you a fair idea of the difference in the journey of SEO & SEM.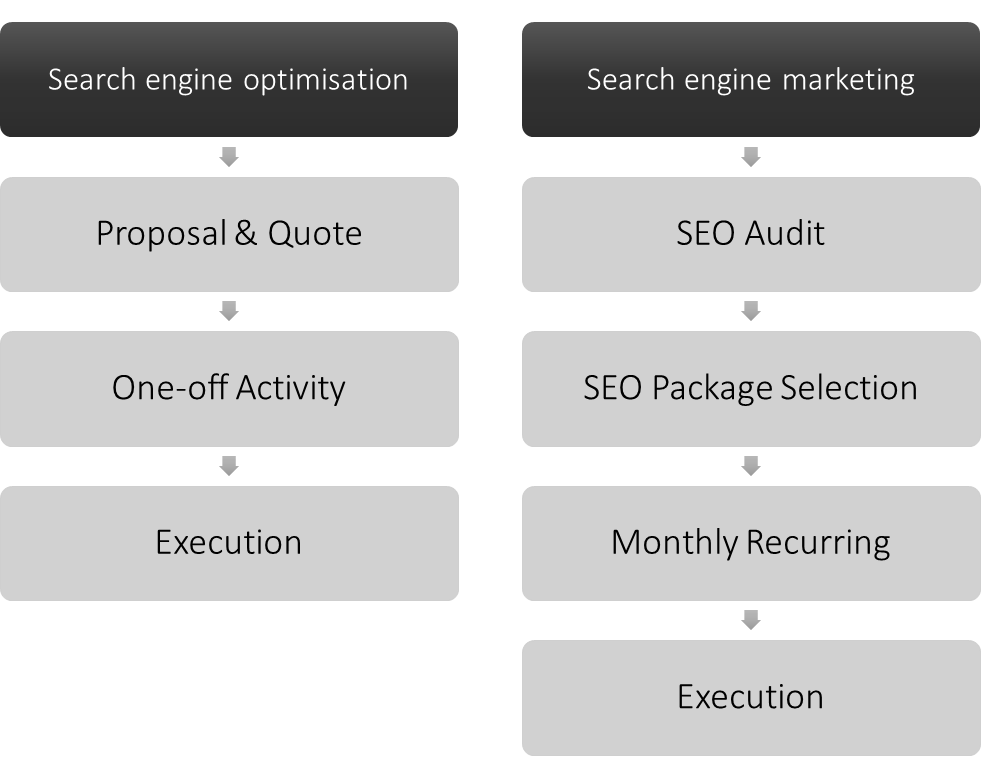 What are the benefits of segregating SEO from Search engine marketing?
We can keep costs lower
Concentration on critical areas of recurring activities
Clear transparency in cost and service offerings from a customer perspective, the customer knows the bifurcation from day one.
A clear report based on the proposed package, one-off activities can never appear in recurring reports,
Monthly reports will only show events the SEO company is doing regularly
Better understanding & customer satisfaction.
Let's discuss the recurring activities of an ethical SEO company for search engine marketing:
Content & Assets – SEO Package

Production of compelling content is the heart and soul of search marketing activity.
Search is intelligent after infusion of AI & ML, and mediocre content may jeopardize the entire search marketing campaign.
Content creation is a recurring monthly activity, and the measurement metric is the word limit.
Typically starts with 400 to 4000 words or more depending upon the package offer.
Most often, search engine marketers avoid showing the number of articles and their word length like below, means they are not keeping the transparency.

Content must be soulful to attract visitor attention, adhere to search guidelines, meaningful content is needed instead of prolixity.
Always ask for existing content search engine marketer is publishing.
How to check the content published by an SEM?
The published content should include all below:
Links appearing ethically
Content includes Images / infographics
To the topic
In natural language
Well distributed headings / sub-headings
Overall structure
Word limit and number of articles
Use of language and grammar
If the intent is clear and summarizes the topic.

Includes call to action
Showing value to the reader
Backed with facts, figures where applicable
External links where needed
Actionable content
Subject coverage & interesting
Compelling content & writing process
Writing content means to share knowledge and express your ideas, and making it in a conversational tone gives a personal touch to the reader. Content marketing is altogether a different subject
You may also require few handy tools to make it SEO friendly like title research, Grammarly, Google autocomplete, keyword density check etc.
Above link will also help you understand semantic search, an essential topic for content production.
Understanding your audience and their persona is again challenging. Unless you follow the exact steps for
Content research
Content planning
Content strategy
You will end up facing a high bounce rate and no conversions. These are the major ingredients of content production.
Lastly, you can always hire a content writer or start over again yourself, both the approaches keep their pros and cons, compelling content is necessary and why? We are explaining in details.
Content writing core process
Content writing is teamwork and a highly specialized process, and the broadheads are:
Topics selection and proposal
Research topics accumulate necessary data, then creates article structure backed with facts & figures, headings & sub-headings, other related stuff, liaise on with your client on the same if needed.
Writing process starts based on the given article structure and word limit.
Check articles with topic clarity, overall structure, heading/sub-headings, points, and composition, then attach images, insert links, tag influencers/celebrities as and when titles require.
Proofreading & Grammar check
Schedule to publish
Promulgation
Key Takeaways
Ask for the number of articles SEM will publish each month?
Ask for the word limit of each article
Check the existing content published by SEM
Infographics – SEO Package

A picture speaks a thousand words, writing on the image or creating a meaningful artwork, graphics should speak the language of the content.
Role of graphics in an SEO Package?
Ethical SEM's carefully curate infographics or graphics for individual sections, use them purposefully as people love watching a meaningful presentation which gives them a value proposition. A mix of content & graphics is enough to provide a lasting impression.
You can always find the creativity of graphics in the content; the number of infographics will depend on the length of content and its monthly frequency.
SEO Guide will explain the recommended image format by Google and why to use a CDN for images.
Why are graphics important for SEO?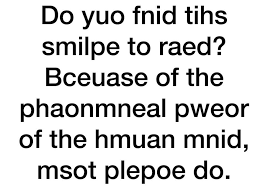 Graphics are essential as people recognize stories through images. Content lacking pictures suffer from engagement.
Human mind deciphers images even though with wrong patterns.
Images play a crucial role to increase the viewership. For SEO'S creation of graphics is one of the primary activity
Quantity of graphics in an SEO package?
That depends upon the agreed word limit; typically a 600 – 900-word article demands 4-6 graphics. The overall intent of ethical SEO is to keep the relevancy of graphics with the content.
E.g. a screenshot, picture, infographics, icons, stock images, smart art, drawing, vector shapes, charts or the one like above.
Key Takeaways
Check infographic in the existing content published by the SEM
Quantity of graphics depends on the length of content
Meaningful graphics to support content
Local SEO – SEO Packages

Comprise of activities which are non-recurring & recurring both, e.g. setting up of Google My Business & its optimization is a non-recurring activity, where finding and promotion of Local listings is a recurring activity,
Local SEO pack includes Google Map pack, Local Listings with NAP, Local Organic Searches
A critical activity which most often SEO's miss is fixing NAP errors in listings, citations, web assets, without which local SEO activity remains non-performing.
Local SEO is time-consuming, paid & free tools are available to check Local SEO activities.
BrightLocal provides you with an exhaustive report of all your Local SEO activities, a powerful tool, however, paid, which requires signup and recurring monthly payments.
You can ask your digital marketing consultant for a monthly Local SEO activity report which will give you clear insights of recurring monthly activities and improvements going on in Local SEO.
Key Takeaways
Check the report of existing local SEO, Map & organic listings
Primary & secondary citations, business listings
NAP check, error fixing & consistency
GMB profile optimization
Social Media Marketing in SEO Package

Although the subject is broad, we will discuss social media marketing from SEM's perspective, expose what they hide and will ascertain how far they are doing it ethically?
Google 'SEO Packages India' and explore the top organic/paid links, you will end up looking at generic terms like these by almost all of them:
Social media post
Social media marketing
Facebook profile design
Facebook page likes
Facebook analytic analysis
Twitter profile creation
Twitter followers increase
Pinterest marketing
LinkedIn Marketing
YouTube marketing
But why and what they all are hiding?
With all the above terms can you figure out what exactly they will do to your social profiles and how they will handle?
E.g. if the company is mentioning three post/week, at the same time, they are hiding the number of platforms!
They are conforming to work on significant platforms without mentioning how much time they will spend on engagement level activities?
One can increase Facebook followers/likes using unethical techniques, so it is worth mentioning?
Social activity metric in an SEO Package
Typical detail to check while browsing for social media marketing in an SEO Package platter
Number of post per month x number of social platforms = Total post/month
Engagement level activities in hours/week x 4
Inclusion of paid social management x number of platforms
Social profile optimization x number of platforms
Engagement level activities – Social Media Marketing
Below is the typical social engagement level activity chart:
Key Takeaways
Check hourly engagement level activities
Number of social posts each month
Number of social platforms SEM is using
Ask your SEM to show the existing social accounts
Use of hash tags, pictures, and content length should be appropriate.
Keywords

Although it's a well-known fact that Google disregarded the Meta keyword tag a decade ago, the relevancy and importance of keywords in content, Meta title & description remains higher.
While you are still pondering for an SEO package in 2022, the primary focus revolves around keywords, the relevant search terms you want your business to appear is foremost.
Placement of keywords so that they appear naturally in your content. Google introduced BERT in Oct 2019,
Bi-directional Encoder Representation from Transformers is a neural network-based technique for natural language processing (NLP).
With BERT, the search can now decipher the relation of other words in a given sentence, instead of understanding sequentially one after another.
BERT models can understand the full context of a word by considering other words coming before and after it.
It works bi-directionally and though helpful in knowing the intent behind the search.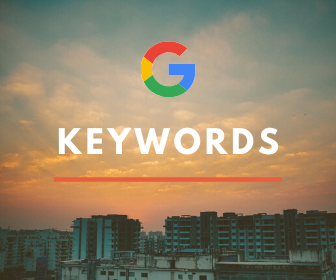 How to discuss keywords with SEM?
Digital Marketing consultant keep a large number of keywords in the platter to attract,
Although a trap!
When you often ignore the local and global volume searches.
Ask for a keyword report with vol. Searches and don't forget to check the relevancy of the keywords you are selecting.
Volume searches play a crucial role,
Short tail keywords are always with high volumes, although they may not be relevant. E.g. a keyword 'pen' is sufficiently generic and highly searchable, where 'Red pen' is narrow, likewise 'Red Ball Pen' might be the exact keyword and that depends if you are manufacturing/selling/wholesale/retail etc.
Long-tail keywords volume searches are lower, but these are the terms that appear naturally in searches, so they are considered highly relevant. E.g. 'Why my website is not getting traffic', 'why my website is not showing in google search.'
Primary & Secondary keywords catch in SEO package
The search terms highly relevant to the business are considered primary, those less concerned are secondary.
We can ascertain the relevancy by the product or service business is offering along with keywords volume searches, location, plus other factors.
Almost every search engine marketer keeps the mix of primary & secondary keywords for the sake of showing higher figures,
Whereas the ethical way is below: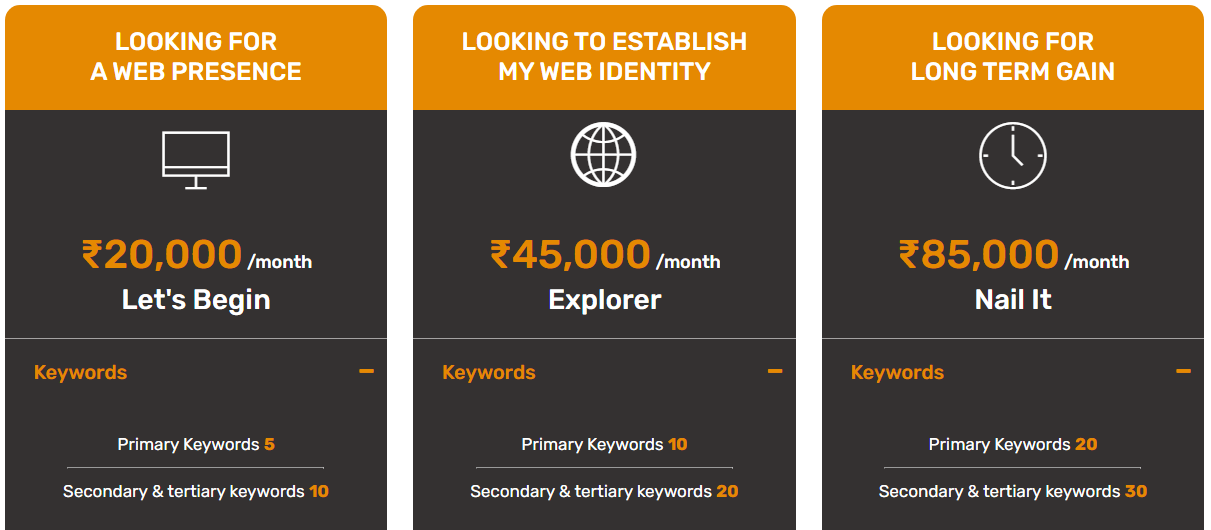 We use secondary keywords while page optimization process, also these are the keywords that appear in rankings naturally as a result of overall SEO efforts.
They are considered as a support for primary keywords and plays a vital role in organic SEO.
When site worth and trust with search engines keeps the basis of impressions, CTA, Average time on site, bounce rate etc.
Key Takeaways
Ask for number of primary & secondary keywords
Request for local and global volume searches of all the primary keywords
Contemplate on the relevancy of all primary keywords with your business
Use secondary primary & secondary keywords in page optimization
Reporting in SEO Packages

Google Analytics is the tool using which search engine marketers prepare and present reports.
We can prepare reports using three different ways
Directly from analytics by sharing login or an automated email
Using the Google data studio, cloud-based report generation tool
Third-party software, however, they are paid
Google Analytics is a core module for data processing, and we can use the tool for reporting as well, although in a limited capacity.
Realizing the fact, Google introduced data studio, which works well and is template-based, free to use and generates attractive reports.
You can synchronize with analytics & PPC both. The missing part is social reporting for which third-party tools are available like Whatagraph.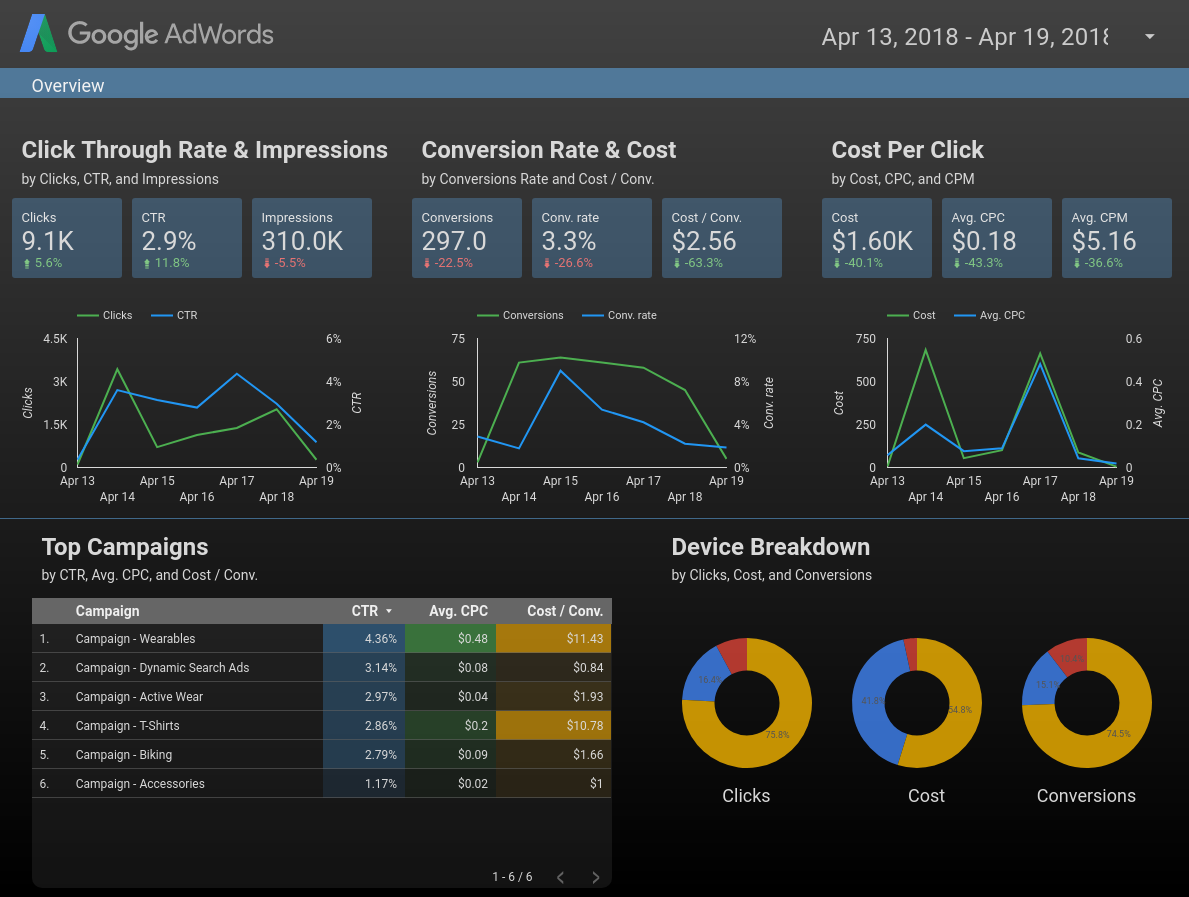 Third-party tools are expensive, and cost depends upon the number of data sources.
Whatagraph is one such tool that generates compelling reports easy to understand with a clean metric display.
Providing metrics from almost every data source, including analytics, PPC, social, email, search, video etc.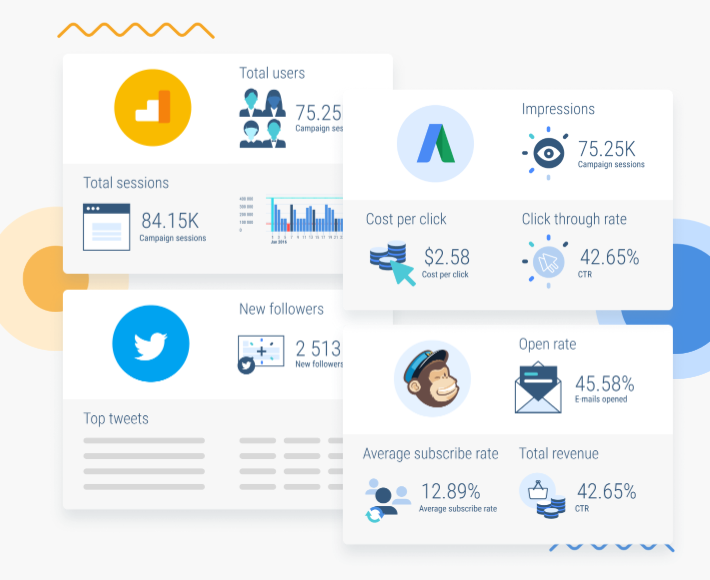 The need to use third-party tool is more coverage when the umbrella size is more significant, as a downside they are paid and recurring, most often avoided by search engine marketers.
Discuss with your SEM the proposed reporting tool or ask for a sample report they intend to provide.
Clients often ignore reporting format and end up getting mediocre reports from SEM.
We require a bright and well-designed report template for performance review. Make sure to discuss the same with your search marketers.
Key Takeaways
Check the sample report of search engine marketer
As a standard procedure reports are generated using reporting tools only
Discuss the tool SEM will use to furnish reports
A clean and exhaustive social report is useful, although few SEM's provide
Over to you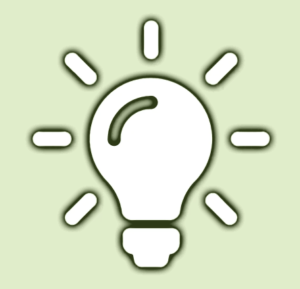 What is your process to find a digital marketing company, key-points you think are imperative to select an SEO package?
Achieving rankings through organic SEO is a slow & steady process after AI search is intelligent; Google is finding techniques to make it smarter by updating the core search algorithm regularly.
Google says, Chose SEO carefully.
Deciding to hire an SEO is a commitment, and unethical SEO can jeopardize your marketing strategies and damage the reputation.
A team of digital marketing professionals who know the Art of making customers fall in LOVE with your brand!