In the age of digital marketing, where businesses are going digital, those who are not may face stagnancy now or in the future.
Having a website is the first phase of going digital; nothing can replace the digital face of your company. Thus a decent web presence is the need of the hour.
No matter if you are a charted accountant, a doctor, an engineer, a jeweller, a coach, a guide, a lawyer, a teacher, an exporter or a manufacturer etc.
Whoever you are, you only need a proper approach for yourself, your brand, or the business you own to shine.
And the very first demand of that correct approach is your web presence.
Sooner or later, you may require, thus act now.
Website as your identity first
Look, it is terrific if you would like to establish your web identity as a corporate presence. Benefits are
Your existing customer knows you well
You can secure your domain name in time (www)
You can plan expansion via marketing strategies.
A creative website equally impresses visitors.
Website seems an extra cost?
Consider it a lifetime board anyone can see or at least your clients from anywhere in the world.
Now compare it with a billboard you will hire to advertise for a month! Can you imagine the exorbitant cost?
You will feel the difference now. Isn't www a fantastic thing?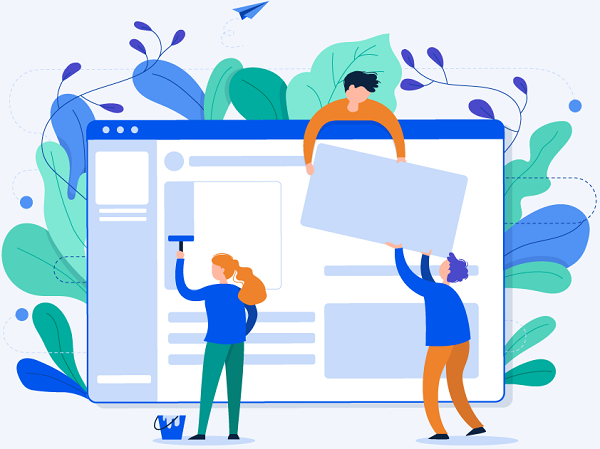 My business is small. Do I still require a website?
Every business remains small when they start, every idea is small during conceptualization, and every startup is small when launched.
You name the big brands now when they were small: Google, Microsoft, Facebook, YouTube, Amazon and the list is long.
You need a stepping stone with your effort and direction to crack your goal, and your website is only a part of your journey.
So what will work?
Remember, it's an idea which works and nothing else should you wish to grow your business.
And, of course, the idea should be given a fine blend of your efforts & strategies along with focus and direction.
What is the first step if I want my website?
Honestly, it would be best if you discussed with a professional website design company or an experienced web design agency.
They will guide you through the process.
And the key takeaway is that you should know what you want; thus, information exchange is first and foremost, for
Budgeting
Conceptualization
Planning
Content
Design
Delivery and so on
How much does my website cost?
With Bitvero website design, a single-page website with hosting, domain, logo, content, and design costs Rs.10,000.
Cost varies with other companies, depending on quality, functionality & creativity.
What can I do with my website?
First, it is a corporate identity for you or your business. You can expand your business using ideas, you can do E-commerce and sell, you can market your product/services, and you can use it as a showcase, simplify any process using scripts, and do a lot more.
Hyder Ali Khan has worked in the digital marketing industry for the past ten years, with the majority of that time spent in the role of Operations Director & head of digital assets creation & marketing at Pacific Infotech...Read more