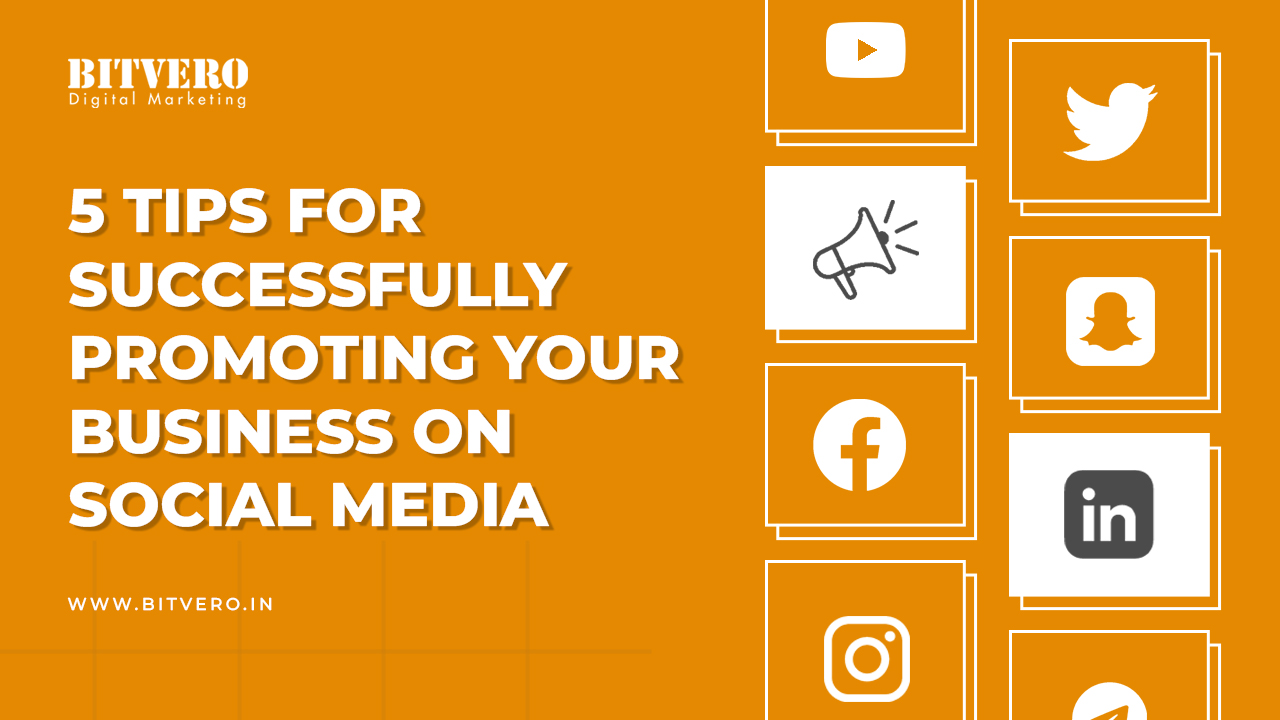 Okay, so you have finally convinced yourself to be done with traditional ways and use social media platforms to promote your business. Well, that's a great idea! But wait, let us tell you; Social media is like an ocean in which so many sailors like you are navigating If you will not ace this game, you will drown somewhere in the middle and may not reach the destination.
Simply, promoting your business on social media requires strategy and creativity. If you do not do it rightly,  you will lose the game, and all your efforts will be in vain.
Here we are giving you some tips for promoting your business on social media, which will surely help you.
Choose the Befitting Platform
Once you have decided to promote your business through social media, the next thing you need to do is to choose the right platform. The list of social media platforms is enormous. Facebook, Instagram, and Twitter are some names that top the list. You do not need to be active on every platform. But avail of the benefits of social media marketing, you must choose a platform that is best suited for your business and possesses your target audience.
While determining the right channels, you must consider the product or services your business provides and compare the same with the demographics of each channel and assess the following:
What type of customers do you need to target?
What's their age group?
Are they male or female?
What content works best on this platform?
How can I make my content unique?
Are they interested in your product and service?
What is their income and education level?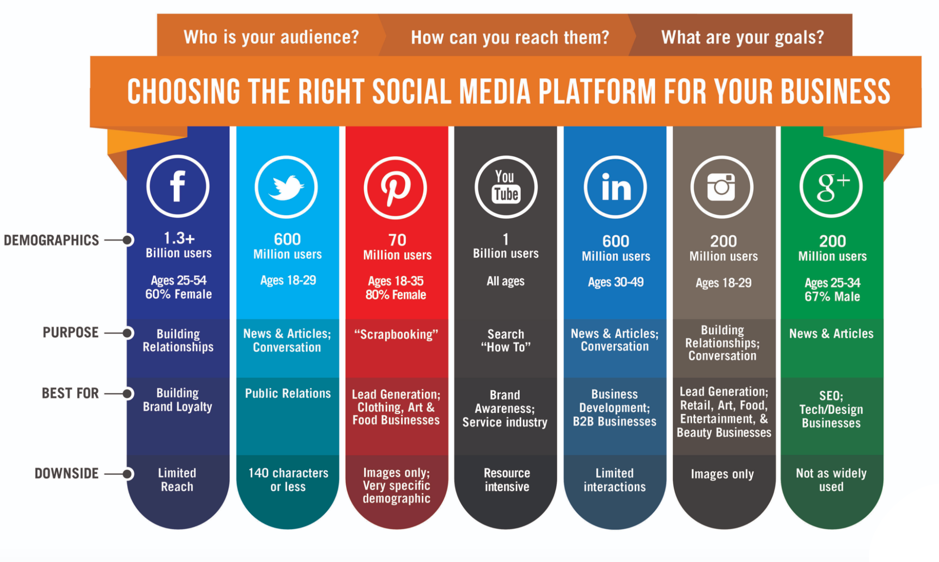 For example, if you sell something that excites young consumers, then Snapchat or Instagram is going to be the right place, while for a B2B business, Linkedin will be the perfect destination.
Similarly, if your business sells products that need to be showcased, you must go for a platform that lets you post pictures and videos of your products effectively. On the other hand, if your business provides services concerned with solving problems or providing informative content, then YouTube will be the right choice.
Still not sure how to find the right social media audience for your business? No worries; professional social media marketing consultants at Bitvero can assist you in selecting the best platform.- Book A Free Consultation.
Optimise Your Social Media Profile
Creating an account and posting is not enough to be successful on social media. You have to go beyond that. You need to improve your account's visibility so more users can discover you. For that, you have to optimise your profile rightly.
Profile optimisation refers to the efforts that are taken to make it easily discoverable by curious or interested users.  It is done in such a manner that when a user searches for anything related to your product or service, your profile appears in the search results.
Upload a high-quality profile picture. Consider using your company logo as your profile picture.
Put a bio that defines you as a company and tells about the services you provide. Also, consider mentioning the business slogan in the bio section
Provide your website's link in the bio section.

Use relevant and branded hashtags in your post, stories and bio.
Write effective captions for every post
Use your primary, secondary and other relevant keywords in your posts.
Use original content and images created by your team.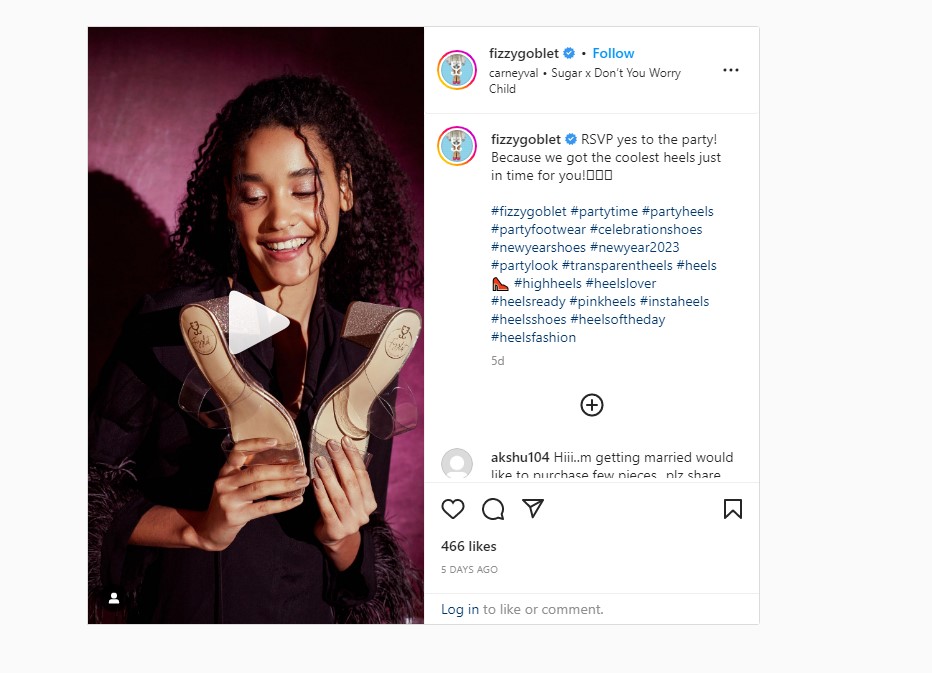 Add alt attributes to your images
Pin your best content to the top of your profile
On Instagram, Add shoppable tags in your posts.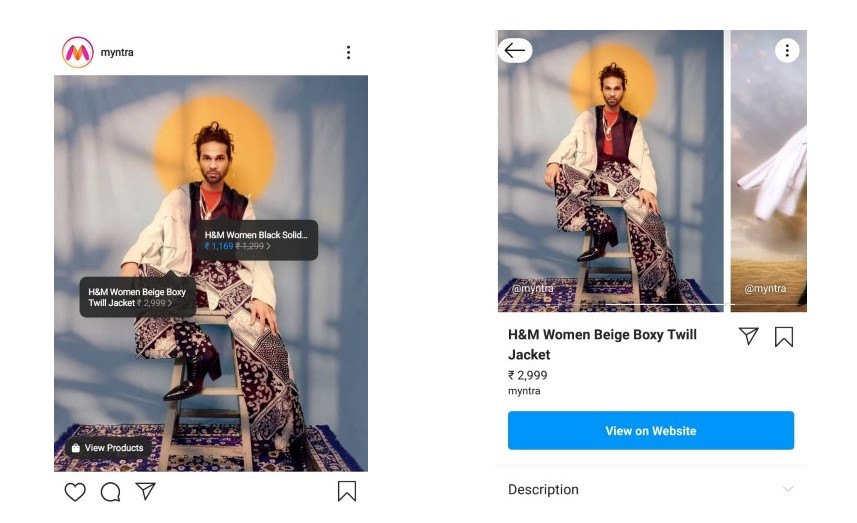 Make sure that your username, address and contact options are consistent across social networks.
Ensure that on all social media networks, your profile picture is the same, i.e., not even the slightest difference should be there.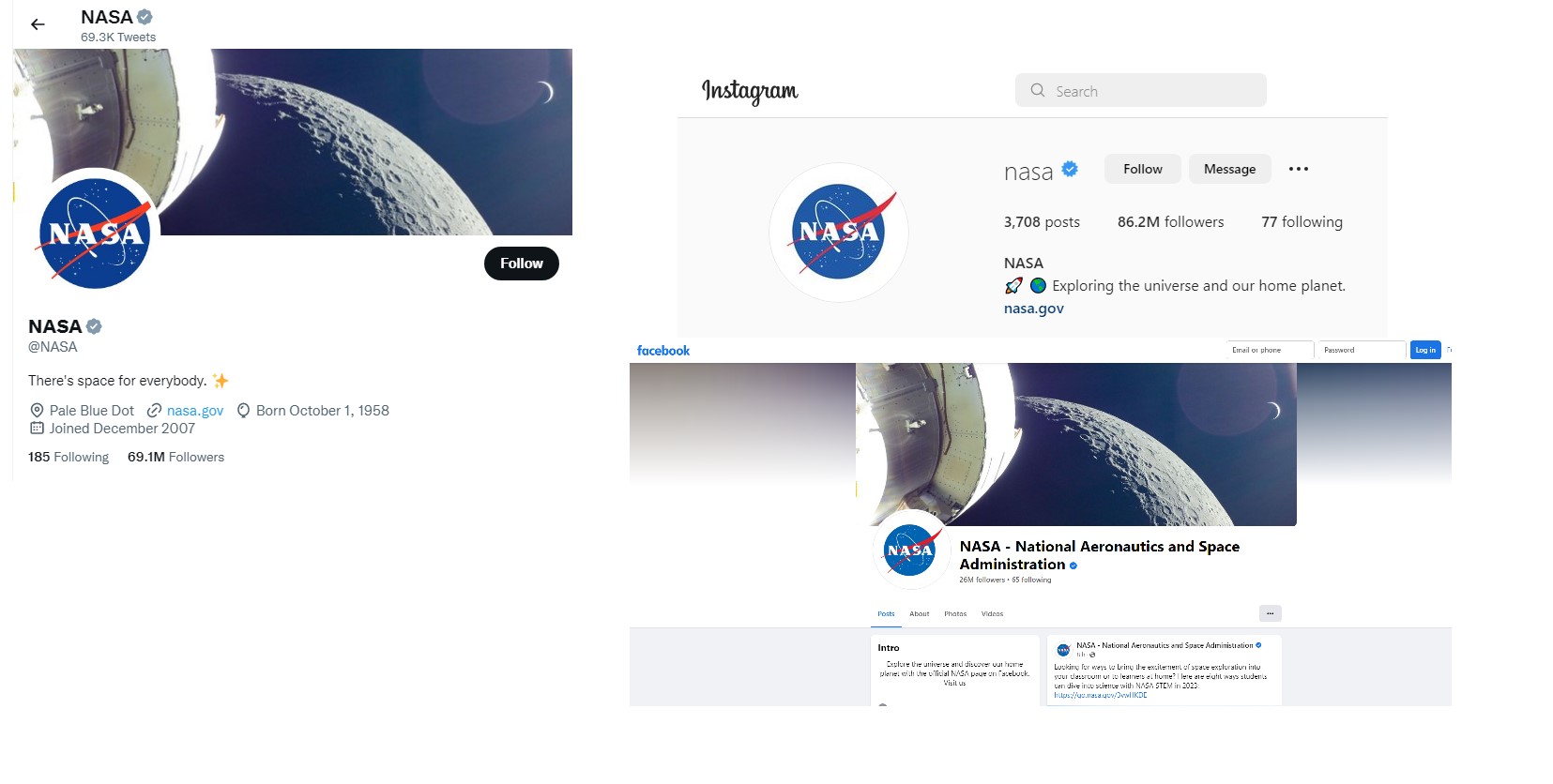 Make sure to provide all key details of your business, such as name, phone number, website link, and email address in the About section.
Link your different social media accounts with each other. 
Are you looking for a social media marketing agency to help you take your social media presence to the next level? Get in touch with  Bitvero right now; we offer Social Media Marketing Services for a variety of social media platforms.  Check out our social media marketing packages right now.
Build the Engagement by Posting Humorous Content
Let's say you have recognised the social media channel that befits your business and gives you the right audience. But creating the account is not your actual purpose. To promote your business, you will require public engagement, and for that, you will have to provide them with some funny content.
Yes, we know you haven't created a meme page. But try and understand you can't keep asking people to purchase your product just because you came online to sell it. It may irritate them, and they will end up unfollowing you. You need to connect with them by posting material that is witty enough.
No, we are not saying you shouldn't post your core content, that's the main objective, but apart from that, you must inject a little humour into your posts because people love to engage with entertaining and funny content.
Here are a few examples for you to take inspiration from and ace your content game on social media.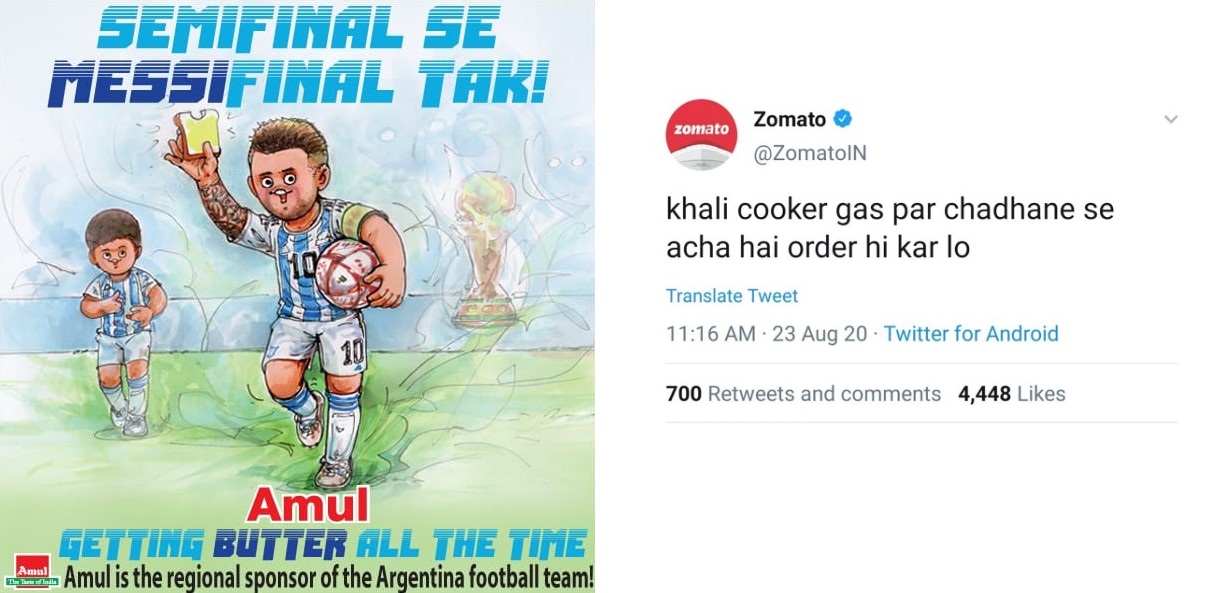 In the illustration above, you can see how Amul & Zomato India promotes itself while following the viral trend.
Schedule Your Posts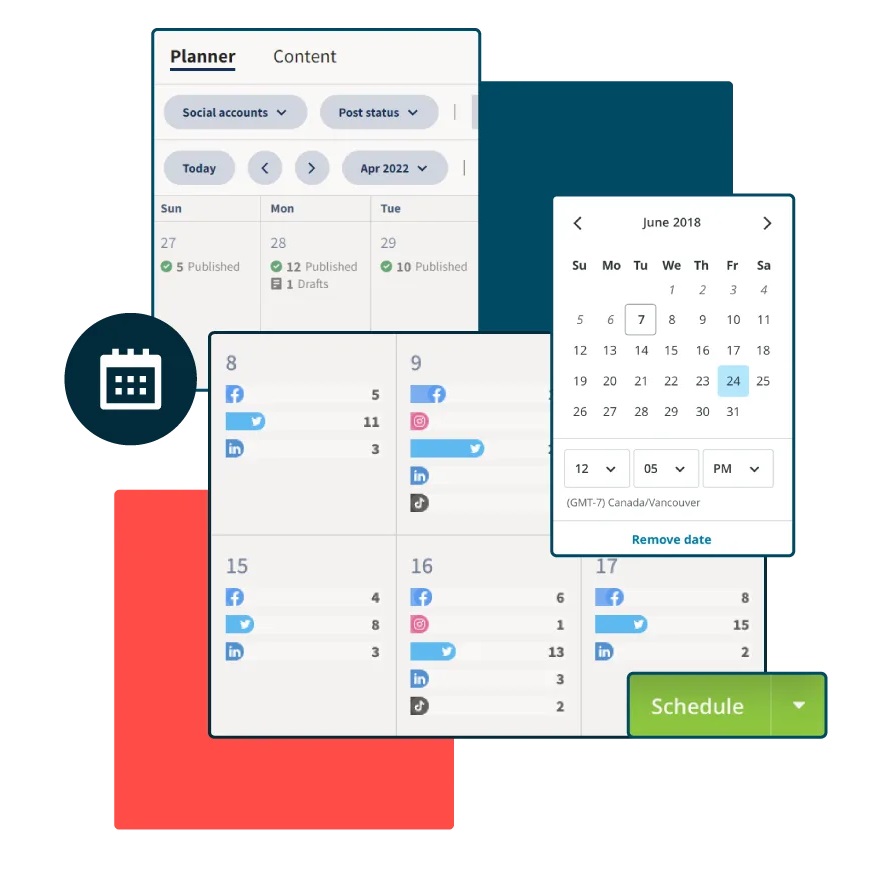 Suppose you have gathered all the content that you will be posting within a specific period- let's say, a week or a month. You have made an effective social media marketing strategy and prepared a proper calendar for 'what will you post' and ' when will you post'. 
Sounds good? Yeah!
But we cannot ignore the fact that posting manually on social media daily can be stressful enough – especially when you have accounts on multiple platforms.
Also, what's the guarantee that you will stick to your plan and no unpredictability will be there? And what about your procrastination habit?
To avoid all such hurdles, you may schedule your social media posts. Scheduling posts on social media can help you save time and drastically reduce stress while improving engagement.
To schedule your posts, you may use an automation tool that will help you to set the time and date of publishing a post in advance, that too for multiple social media networks simultaneously.
There exist so many scheduling tools that are easy to use. Some common names include:
Be Social on Social Media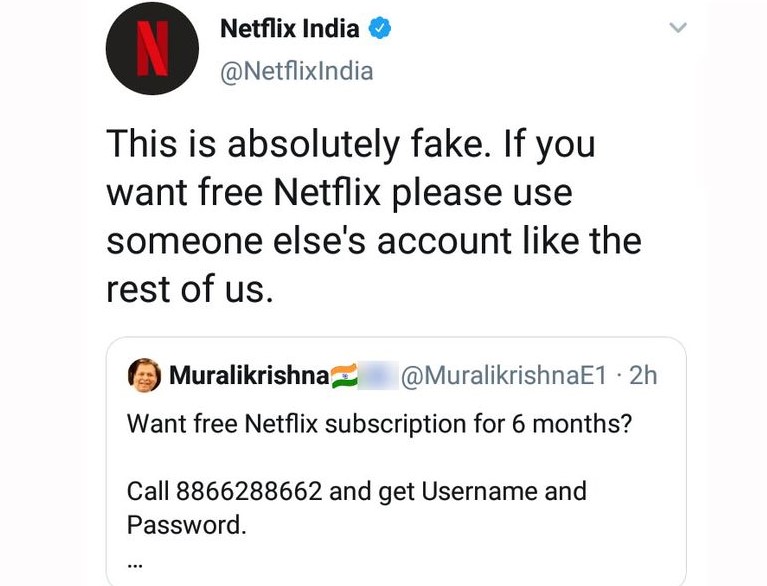 Without Interaction, Social Media is like a Newspaper! Just a one-way experience.
People are not active on social media just to stare at your posts. They are here to build a relationship with people and with brands. They want to interact, engage in meaningful conversations, and share opinions on various issues and topics.
Also, gone are the days when consumers used to wait long for a response from their company. Nowadays, they want quick solutions to their problems.  Whenever people face an issue with a product or a service they bought, they try to contact their company through its social media handles and seek resolution through comments and DMs.
That's why businesses on social media must strive to turn their social profiles into a social and happy place- where people love to visit, engage, and interact.
To transform your social media profile into an interactive space, you can do the following.
Ask your followers to like, comment, share and retweet.
Respond to users' comments on your post and reply to their tweets and DMs.
Do questions & answer sessions.
Do conduct contests and give rewards.
Ask for their plans for special occasions.
Ask users about their ideas and opinions on several topics and events.
Create polls and quizzes and post them in stories and posts.
Share your opinions on various issues.
Do live streaming.
Ask customers to give feedback.
Also read: Do not do these five things with your social media accounts.
Final Note
In this era, when around 60% of the world's population is active on social media, it becomes important for businesses to make their online presence. Businesses neglecting the importance of social media could lose their potential customers and, eventually, their revenue.
To successfully promote your business, follow the above-mentioned tips as a part of your social media strategy and see how you get more customers  & sales for your product.
Hyder Ali Khan has worked in the digital marketing industry for the past ten years, with the majority of that time spent in the role of Operations Director & head of digital assets creation & marketing at Pacific Infotech...Read more