And if you think that to start the E-commerce is to come up with any E-commerce website.
Yes. You are correct. However, it's not that simple.
Indian E-Commerce business will be around $120 Billion by 2025 (8.8 Trillion Indian Rupees!).
If we talk about Amazon India, their operating revenue was Rs. 162 Billion in FY ended March 2021,
Where Flipkart's revenue was Rs. 78 billion in 2020.
Revenues of other mid-end players in FY ended March 2021 were,
Big Basket was

US$1400 Million

Ajio

US$1160 Million

Reliance digital

US$780 Million

First Cry

US$400 Million

Nykaa

US$350 Million

Pharm Easy

US$100 Million

Apollo Pharmacy

US$50 Million
Now in the Low category
Shoppers Stop

US$30 Million

Bata.in

US$30 Million

Lens Kart

US$30 Million

Purple

US$40 Million
A pretty good amount to lure any fresh startup. Isn't it?
If you are planning to start an E-commerce, you can now imagine the competition is fierce,
Although to make it a success. You should first know the rules of the game.
And they are simple.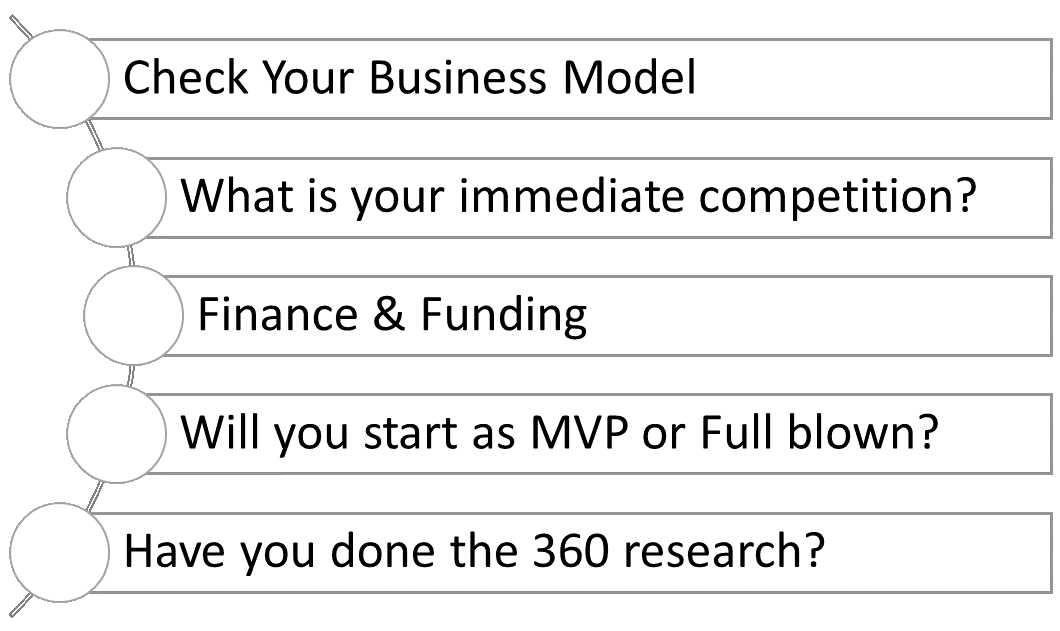 If you run a cake & pastry shop and are willing to sell the bakery products online.
There is limited scope, and thus scaling the business may not seem appropriate unless you are a chain of stores with a physical presence in multiple cities.
Although if you are a single shop owner, you need to check a few breakers like:

Say, if you have decided to come up,
What next?
Two exemplary methods, and you can decide your approach.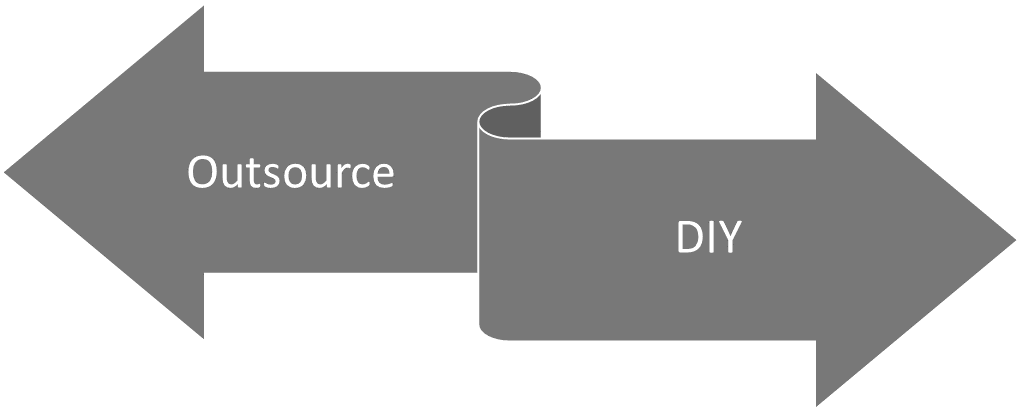 Each method has its pros & cons.
Let's see how to outsource
You might be thinking it is as simple to Google and find the resource.
Yes! It is that simple only.
Although finding the correct resource is a bit challenging.
Why?
If you do not do your research, you have to accept whatever your Website Design Company says.
A little research on all the below would be helpful.

Cost of Design & Development is the primary cost you will pay while developing, and the cost is one time.
CMS is a content management system used like Magento, Open Cart, Woo Commerce, Big Commerce etc. Do note they are free and open source.
Website Support & Maintenance is a day to day issue you will face, and you should know how to resolve it.
Recurring costs like website hosting, domain renewal, website maintenance, and website support.
Development time is the total time involved while developing your digital asset.
Next,
For outsourcing, you have two choices: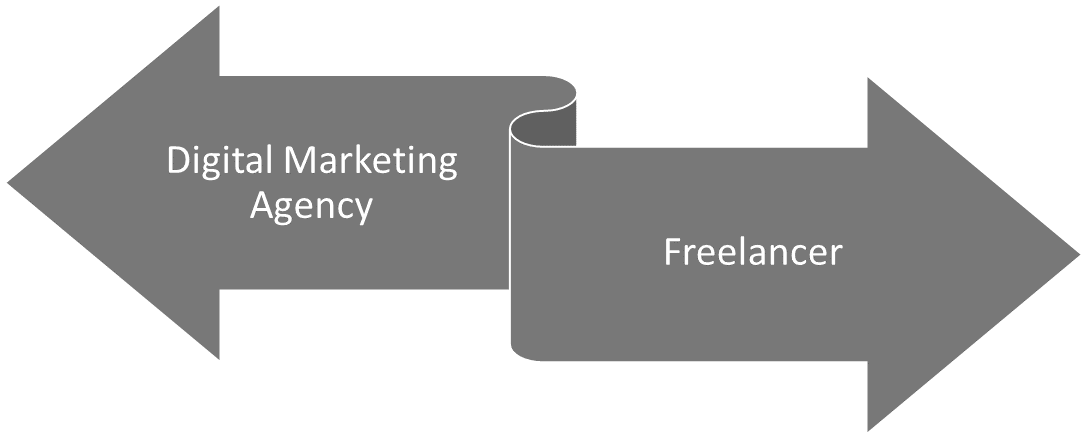 Both have their pros & cons like
A Digital marketing company will charge you higher and provide you with a good experience. Whereas a freelancer may charge you lower, however, due to a one-man band, professional experience is less likely.
You will enjoy the customer experience with a reputed digital marketing company, whereas a freelancer may not be able to support you in that manner.
You are getting everything under one roof with a digital marketing agency like web and logo designing, support, maintenance, and web consultancy, whereas a freelancer can be an expert in designing and coding, but not in support, SEO, managed web hosting services etc.
You can ask for a tax invoice from a digital marketing agency, whereas a freelancer may not provide you with the same.
Next is DIY,
It means Do it yourself, and sites like Weebly and Wix provide drag & drop features for website designing & development.
The method is called 'Drag & Drop.'
Pros & Cons are below; these are at the primary level and essential. No matter any level of advancements.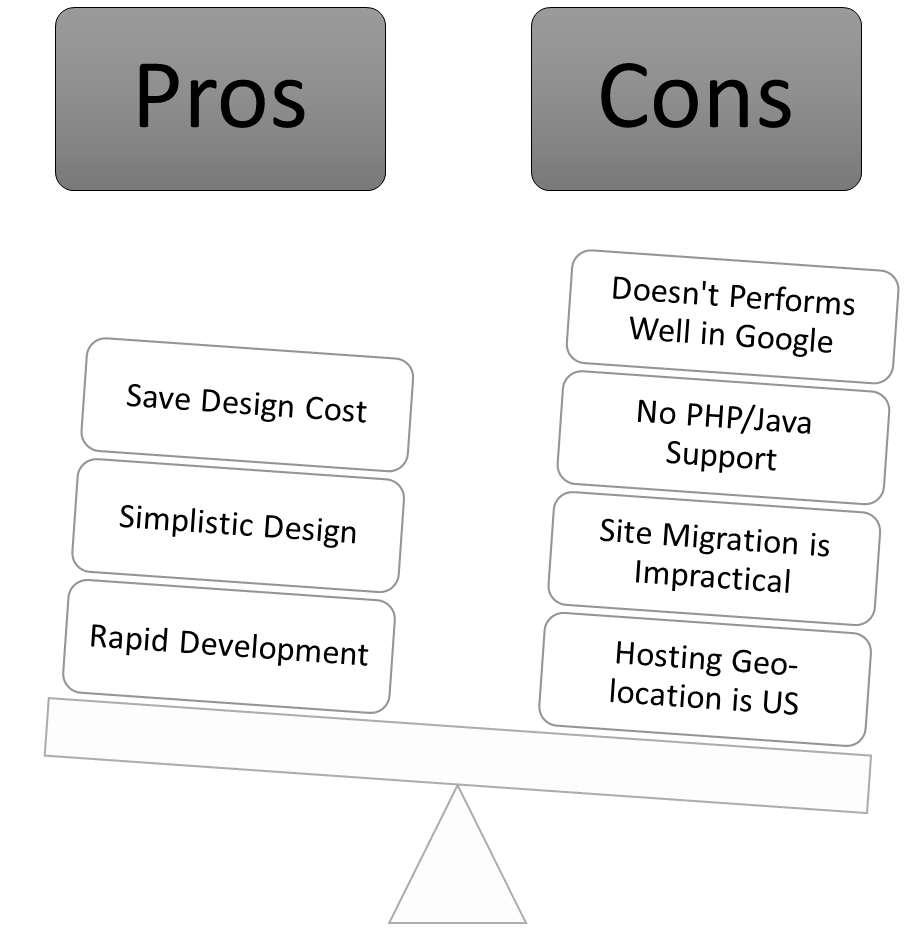 Cost
By now, you can understand the subtleties involved. And the cost of E-commerce primarily depends on the complexity.
Although you will see, the CMS has no cost of its own.
Here's the basic cost of E-commerce in India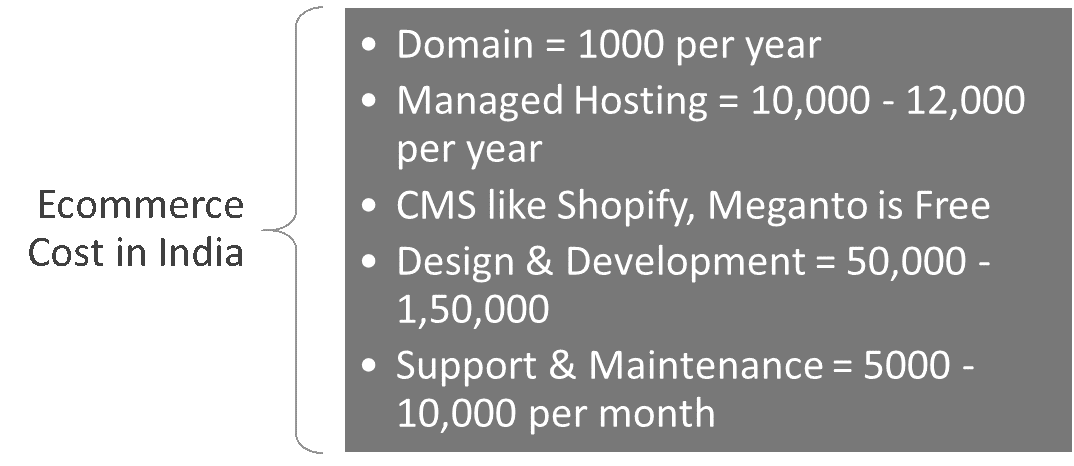 However, a simple E-commerce store may start from as low as 30,000 as per Bitvero Ecommerce.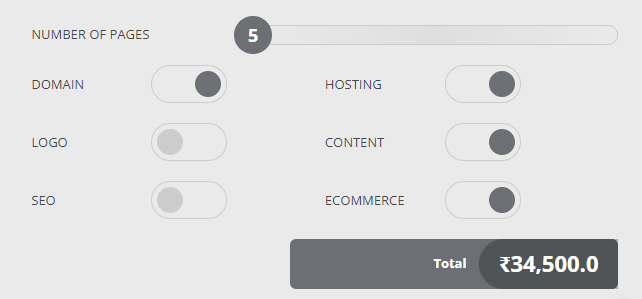 "You will find a huge cost difference for E-commerce in the US & UK. And they are much higher."
Ending
These are the primary things if E-commerce comes to mind.
Foundation should be strong to create a large structure.
I hope you enjoyed the details,
We will see you again soon, till then take care and thank you very much.
A team of digital marketing professionals who know the Art of making customers fall in LOVE with your brand!