As a business owner, thinking of facing a Google penalty is like a bad dream!
Let's understand first why and when Google may penalize your website.
If your website engages in unethical activity, you may likely face a Google penalty!
Spam, unnatural or poor links coming to your website or going from your website
You are copying content from other websites regularly
Your website is practising anything unlawful
If your website keeps misleading information to visitors
If your website or its pages are virus infected
Unethical search practices like keyword stuffing, low-quality content, doorway pages, hidden text & links etc.
If your website is not mobile friendly
If your website is hacked and used for spam
If your website is not secured with SSL (Secure socket layer)
Misuse of structure data
How did you come to know you were hit?
Broadly two ways with which you can identify a Google penalty.
Go to the Google search console and check manual actions. The section will show you if you are hit with a manual penalty by Google Ratters.
Next, you need to check and analyse the website traffic to find an algorithmic penalty. If you may see a sudden drop with no further traffic spikes, it means your unethical act got slapped with Google Algorithm Penalty.
And it can be Panda, Penguin, Hummingbird, Rank Brain, Fred etc.
What next?
Don't worry; there are ways to recover from the penalty.
But recovering from the algorithmic or manual penalty is a challenge.

You have two options to go with:
DIY (Do it yourself)
Outsource to a reputed digital marketing company and consult Google penalty recovery
Both options have their own pros & cons,
Go for DIY only if you are keeping considerable knowledge to handle the situation, or you may end up browsing YouTube & Internet.
Things may take longer by the time you learn, and business will suffer.
Thus, consider DIY only if the website in question is not business-critical.
Alternatively, outsourcing to a digital marketing company seems a viable option that can handle the situation and provide you with the correct information, which may include,
Where you are standing by considering the audit
And what it takes to recover and how long
What will they charge?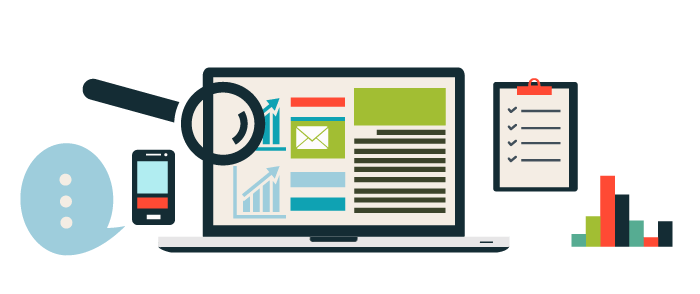 The website audit is a paid service; thus, once you have a clear picture from an SEO Consultant, you can decide how to move forward and take informed decisions.
Conclusion:
The business reputation is more important; keep in mind Google penalty happens as a result of unethical SEO practices.
Underestimating Google can make your situation even more volatile; you may end up not only losing visitors but search bots as well.
Google says,
An unethical SEO can damage your reputation, so choose SEO consultants carefully; they can make or break your business.
To recover from an algorithmic penalty may take longer as that's not a straightforward job.
Requesting Google for a manual review and the time to regain the lost credibility need patience.
Thus it would be best if you were patient with the SEO consultant. They might be your only hope in recovery.
Ending Note
Thank you for going through the article; if your business suffers a Google penalty, feel free to discuss it with Bitvero.
Our experience and the plethora of services under one roof may benefit you.
A team of digital marketing professionals who know the Art of making customers fall in LOVE with your brand!