In India, hosting starts at less than ₹100 per month. So how can you decide which hosting is best for you?
The platter seems alluring, although what is helpful for you and what not?
It more or less looks like: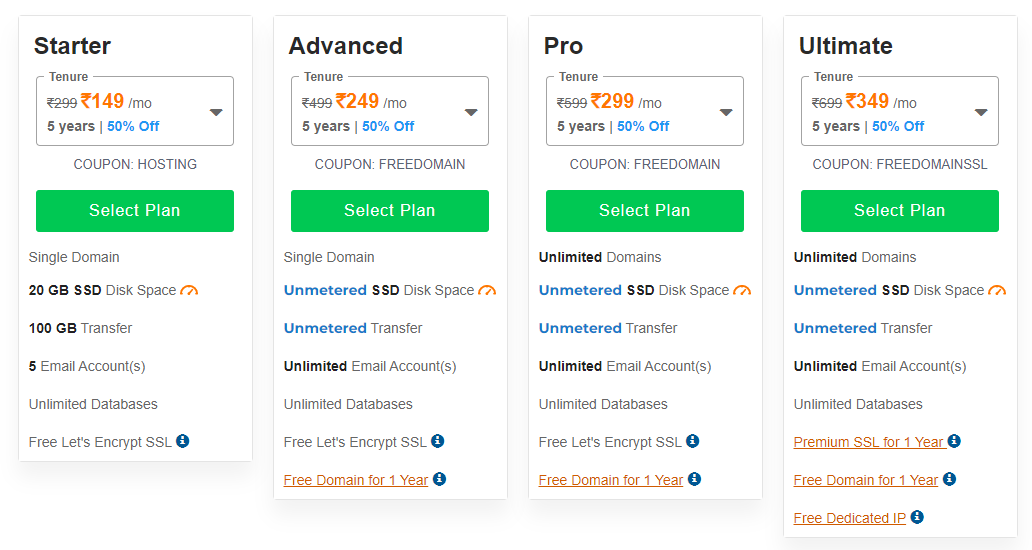 Once you sign up for web hosting solutions, you may be less likely to change the web host.
The reason is that no one wants to undergo website migration hassles.
Deciding factors
We will tell you the deciding factors you can apply while selecting a web host.
Check the Geo-Location
One of the most important factors is if your audience is in India, then there is no point in hosting the website in Europe or the American region!
Otherwise, it will affect the website speed, which will affect your audience too.
If you want to check in which region your website is hosted?
You can use https://www.site24x7.com/find-website-location.html
Type of Hosting
Check if you require single or multisite hosting? For example, if the website is WordPress, you can consider the hosting optimised for WordPress only.
Support
Consider support criteria as 24×7. Thus, you can raise a ticket or start a live chat session if your website goes down.
Uptime
Host guarantees website uptime as 99.99% when most of the time website owner never knew when it went down and came up!
You can use a free service for Website Monitoring; thus, each time your website is down and comes up, the system will send you a notification.
Cost
Should I go with cost-effective options? We suggest going with the company's reputation instead.
Cost varies because established companies will charge as per standard pattern only.
As per guru99, few companies are doing well in India.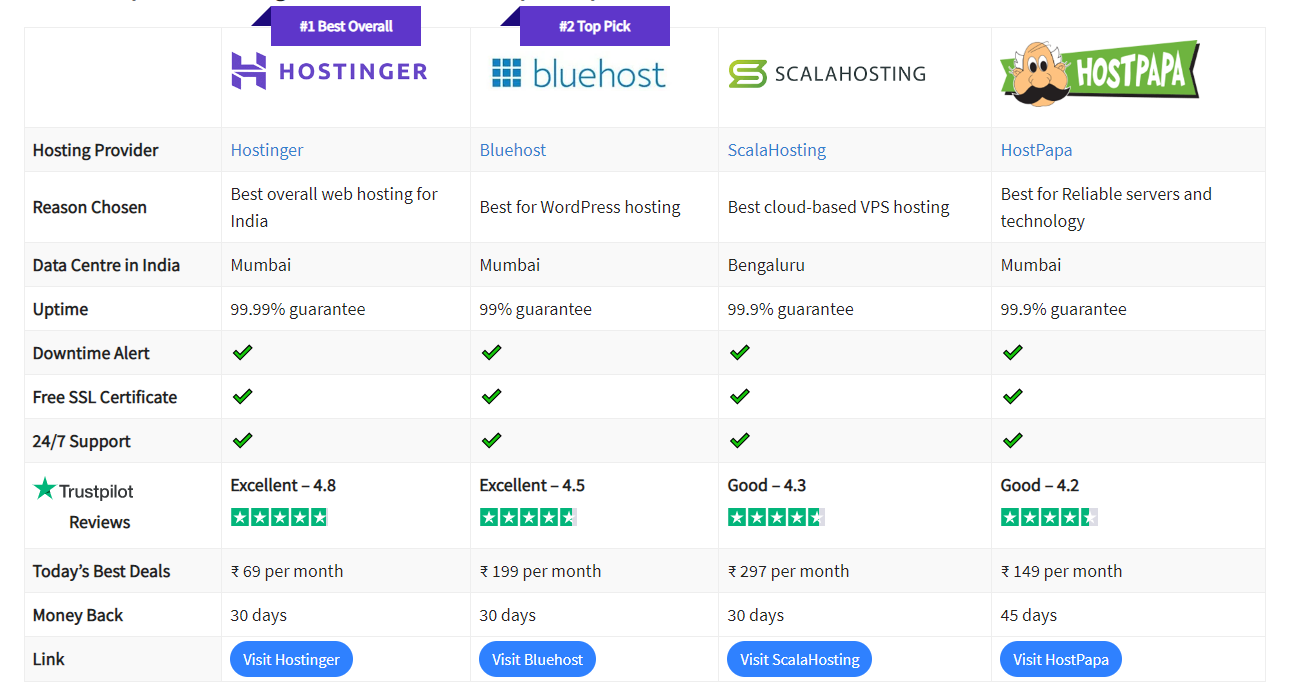 Backups
Check if the website hosting company is providing an external backup service in case your website goes down due to accidental deletion or virus infection, which are common.
Managed Services
You can also consider managed web hosting services in which a 3rd party will take care of every requirement and ensure the website remain up & working all the time. In addition, takes care of all the backend tech hassles necessary for the smooth functioning of the digital asset.
However, they cost higher. Although, you can save money and business reputation with the targeted consultancy.
Thank you for going through the article.
A team of digital marketing professionals who know the Art of making customers fall in LOVE with your brand!