Simple steps on Branding. You can never go wrong with the proven method
Start-ups and new businesses are popular, in which we firmly stick to our idea, the impulse is higher, resulting in mistakes.
And mistakes started happening during the brand creation process only.
Most of the time, we ignore simple steps of branding.
Let's discuss! 
The important elements for corporate branding are:

Start-ups realize & research little over domain; at times, they give up quickly on domain research considering all the below factors:

Factually, research is challenging when it comes to the correct domain selection for your business. Moreover, further challenge it adds when the business requires a Digital Marketing company for its branding and promotional activities.
At that point, the start-up or a business needs professional advice.
But sadly, almost 90% of them ignore the right digital marking consultancy, and that's the first step to mediocrity.
Thus, what's the correct approach?
Now that's the question,
Quite simply, the correct approach is to value all the factors required which domain finalization.
They are: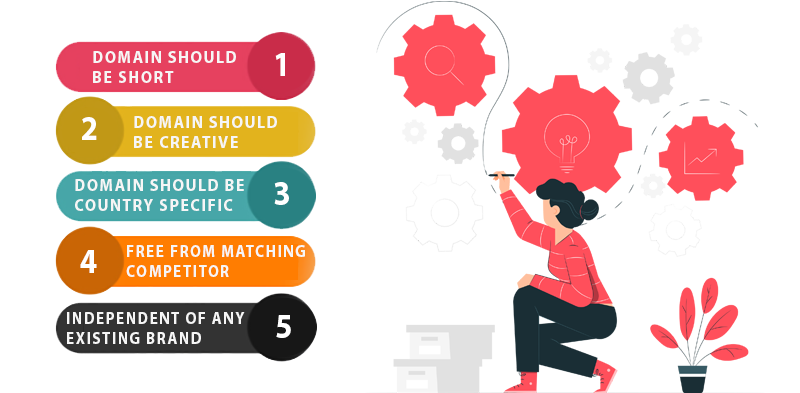 And the last two are the most important when it comes to SEO, and to check that, you need to manually check and research the existing matching combinations.
For example:
Your start-up is car servicing at doorstep in India, and the domain you are selecting is (car jockey)
Thus you need to check
Existing websites of the proposed domain
Existing competition of the proposed domain
Unless these breakers are thoroughly checked, they may prove catastrophic in future in one way or the other.
Once you are done with finalising a domain.
Choosing the right and compelling Tagline is the next challenge.
Try as many combinations as you can without giving up, and pick the one most suitable to ponder over with your team, continue your research with combinations till you get the compelling tagline you may require.
You can also try a Tagline Generator, which will surely help you find your best slogan.
Once you are done with a domain and tagline,
The rest of the things like E-mail signature, brochure, and office stationery, all these include only design challenge.
And that can be fulfilled by hiring an expert designer on Fiverr or any freelance portal
You can also try the free Hubspot tool for Email Signature
Alternatively, you can also order everything under one roof, again hassle-free.
See the corporate branding solutions Bitvero provides:
Ending Note
Do not hasten while creating your brand, especially if SEO & Digital Marketing is in question, then for sure, you will need a piece of expert advice at each step right from domain booking to mail creation.
Be careful, as the trinity below is a stepping stone in laying a solid foundation for your upcoming brand.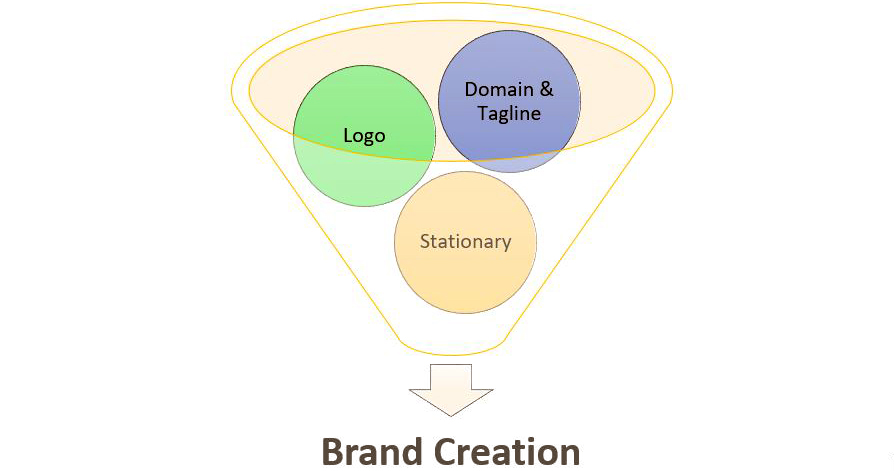 Should you may have any questions, feel free to contact us at Bitvero, a leading digital marketing company.
Hyder Ali Khan has worked in the digital marketing industry for the past ten years, with the majority of that time spent in the role of Operations Director & head of digital assets creation & marketing at Pacific Infotech...Read more