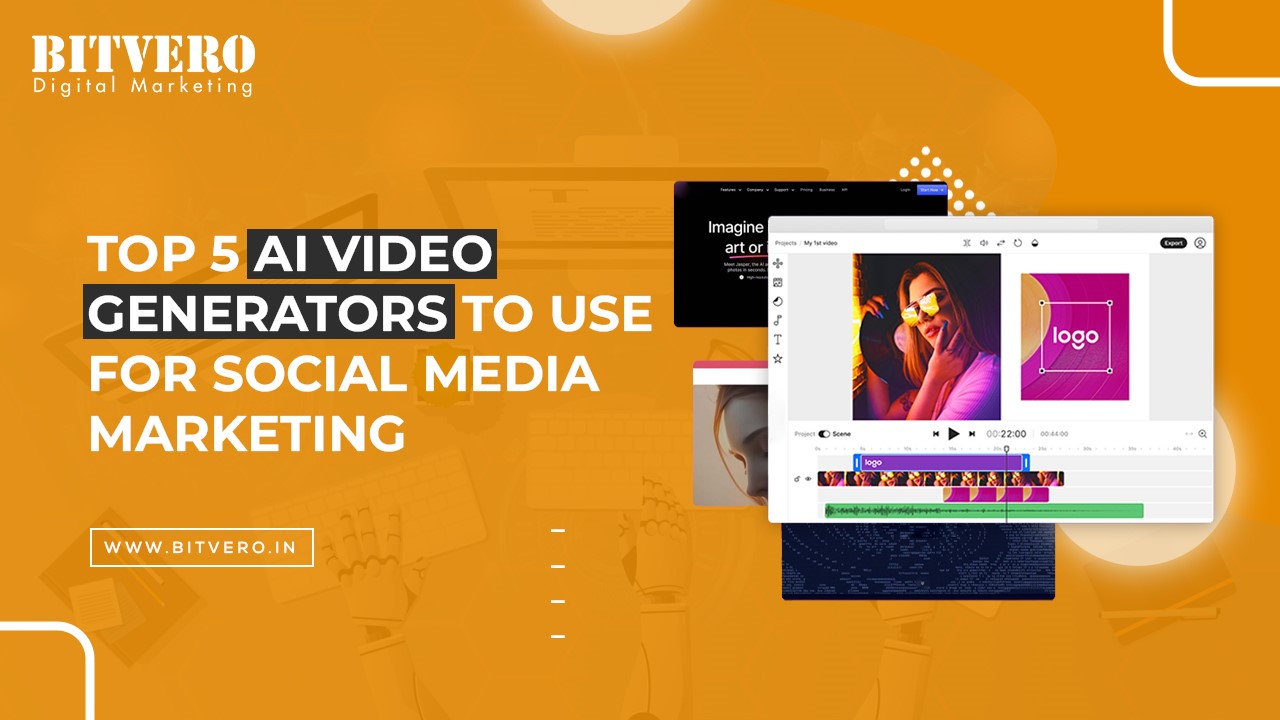 In this ever-evolving social media marketing landscape, captivating visuals, especially videos, have become a must-have part of business marketing.
Videos are an indispensable part of people's life.
Each person spends at least 1 hour and 40 minutes daily watching videos.
The average user watches 100 minutes of videos daily.
Thus, making videos a part of your social media marketing strategy is important.
If you think creating videos is time-consuming or expensive. Generating them through AI video generators is the solution.
Whether it is a product explainer, a promotional, storytelling video or any other kind of video, AI generators can create all that in seconds.
There are various tools available on the internet that you can use to generate quick videos.
However, this article will cover five such tools to help you.
Let's start!
Pictory ai
Pictory ai is an easy-to-use AI video generation tool designed to generate videos quickly.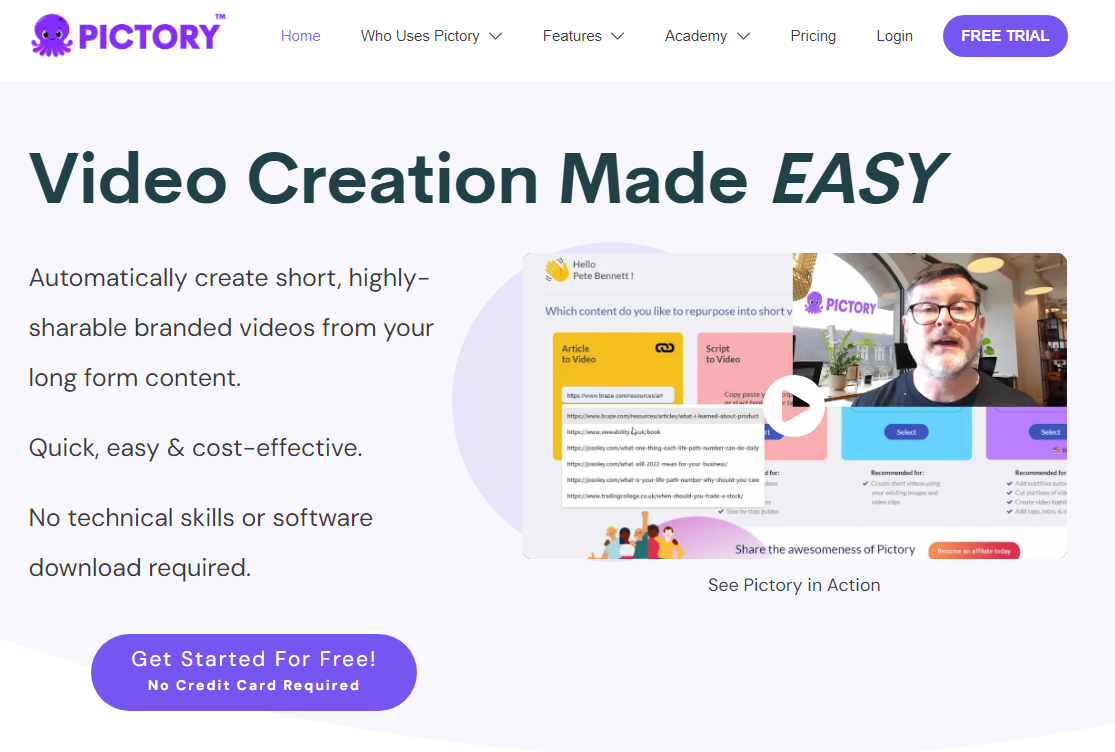 It has a simple user interface allows you to create videos in a series of simple steps, even without any prior knowledge of video making or editing.
The tool requires signing up through email, taking you to the dashboard that offers four different methods to generate videos.
You can create a video by writing a simple script or pasting the URL of the article you want the video on.
Apart from that, editing existing videos using text or creating videos from the visuals is also possible with this tool.
The tool boasts a library of over 3 million video clips and images, along with a 15,000-track music library. Moreover, it offers flexibility to make further edits according to your taste.
For example, once the video has been generated, you can modify its audio, text, style, and colour and even incorporate branding elements such as a business logo.
Also, you can format its display size according to the platform you will share it on, like to post it as a Reel; you may convert it to portrait mode.
Once you are satisfied with your edits, preview the final result, download the video, and share it on your social media handle.
Pricing
Free Trial: lets you create 3 video projects, each of up to 10 mins long!
Standard Plan: $19 per/month
Premium Plan: $39 per/month
Team Plan: $99 per/month
Kapwing
Kapwing is a great tool to generate quick videos at your fingertips.  It requires simple input in the form of text, images, links or even videos to generate a video.
Whether you want to create a video from an existing script or a new script for social media marketing for your business content, the tool has got you covered!

Kapweing's "Create Script" tool can write any script on any topic, and then the "Document to Video" option can convert the script into a video.
The tool uses stock footage and imagery to create videos with text overlay and background music.
The generated video comes with a customisable option, i.e., you can make further additions or changes as per your requirements.
For example, when you generate a video with Kapwing, you get the option to modify the size & text styling of the output.
In the Script generating tool, you can select the script length, ranging from 15 seconds to 2 minutes.
This makes it easy for you to create quick clips for social media, as the video will have the correct aspect ratio and duration as per the platform requirement you intend to post it on.
Pricing
Free Plan– Limited trials
Pro Plan: $16 per month
Steve AI
Steve AI comes with the extra advantage of creating videos in animated form.
It means the tool not only turns your blog or text into videos but also into animated videos.
The tools require signing up via an email or Facebook account to access the dashboard that offers multiple options to generate video. These options include-
Text to Video
Text to Animation
Blog to video
Blog to Animation
Page URL to Animation
Page URL to a video
In the case of generating video through the blog and page URL, the tool scans the content to extract the key points and convert them into individual scenes.
Once converted into scenes, you have the flexibility to add or delete any pointers you want.
In the case of text-to-video, you will require to input your ideas scene by scene.
The tool boasts an Inclusive collection of animated characters to generate videos and uses a rich media library derived from Getty, Pixels and other sources.
Apart from that, it enables you to upload your own media and lets you customise or upload music and videos on your own.
Pricing
Free Plan: Limited features
Basic Plan: $15/Month
Starter Plan: $45/Month
Pro Plan: $60/Month
Enterprise Plan: Customize
Synthesia
Synthesia is another AI video-generating tool that can create diverse videos in no time.
It has several video templates to create different kinds of videos, including how-to-do videos, demos, learning videos, product marketing and more.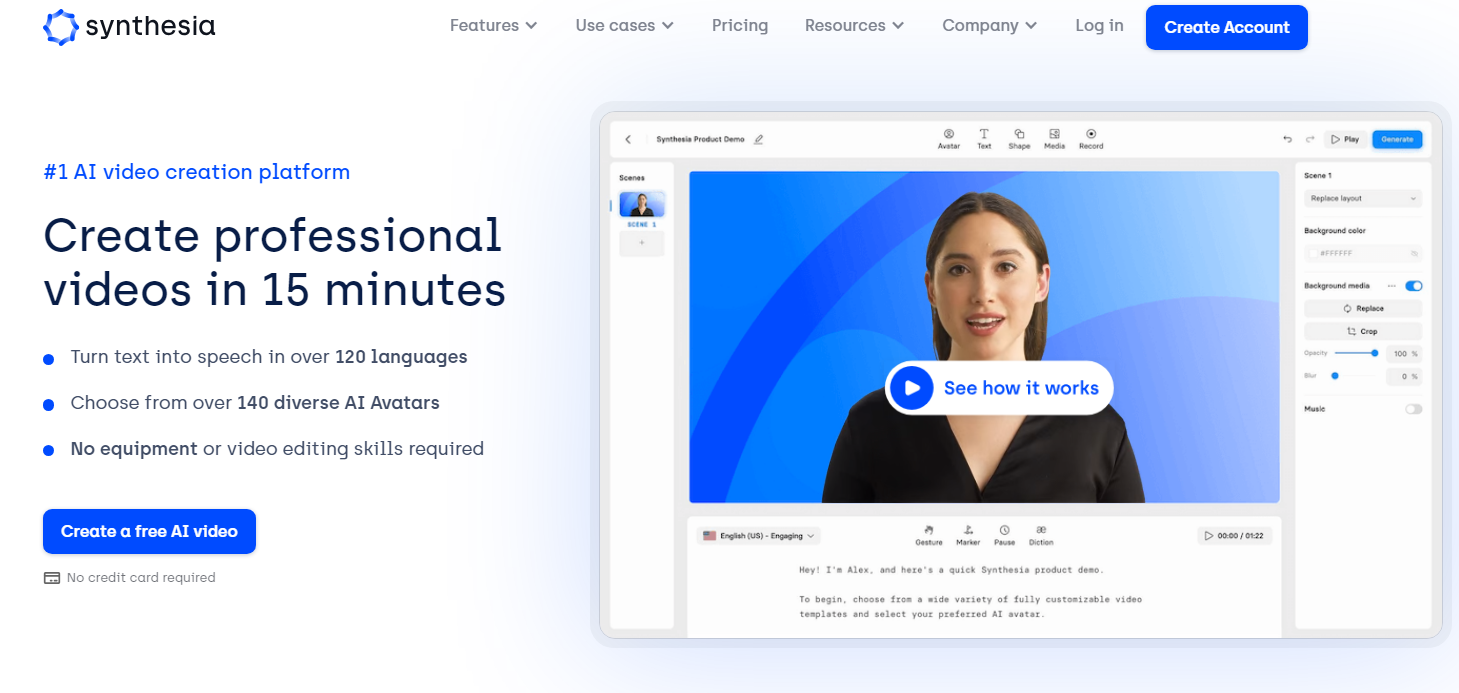 The tool is ideal for businesses looking for cost-effective methods to create explainers or other videos.
This is because Synthesia offers a wide range of realistic avatars to read your script, eliminating the expense of hiring spokespersons and buying equipment like cameras, microphones etc.
There are 140 plus avatars available to choose from that can turn the script into speech. You can also design a unique avatar representing your brand besides already available avatars.
Moreover, the voice generation option makes it easy to get a professional voiceover in over 120 languages, which can be edited accordingly.
With selected avatars and voiceovers, you can create quality videos using pre-designed or custom-made templates that reflect your brand identity.
Synthesia is a reliable AI tool used by some of the world's biggest brands like Amazon, Reuters, Teleperformance, BBC and more.
Pricing
Free Plan: trial video
Personal Plan: ₹1499/month
Enterprise Plan: Custom Pricing
Syntheses
Like Synthsia, Syntheses is another AI video generator that helps you create business videos for brand storytelling or for social media marketing using avatars.
Syntheses prides itself on providing users with SYNTHESYS Human Studio, which is a one-stop solution for all your video creation needs.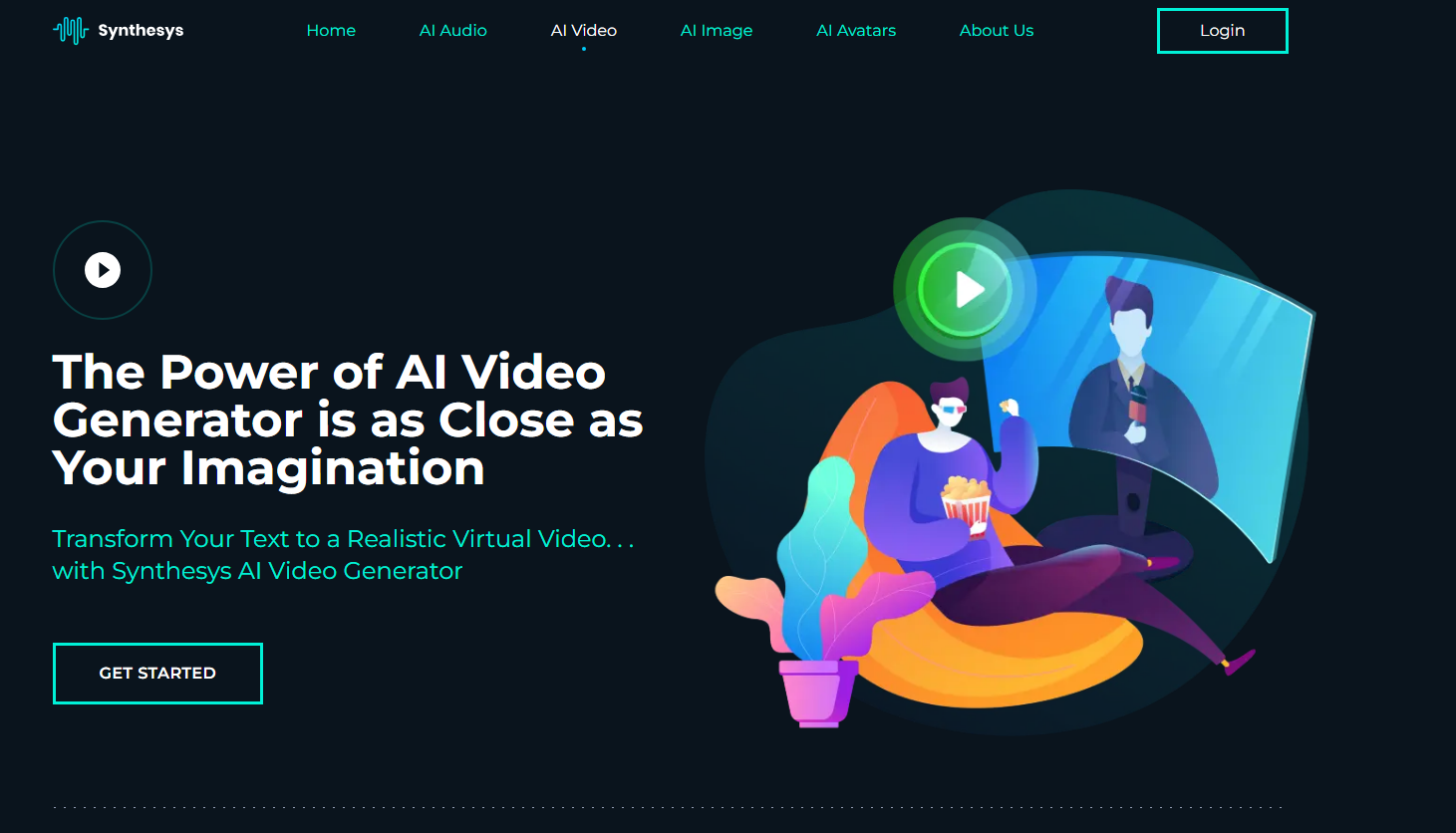 With SYNTHESYS Human Studio, you can create a video from start to end in just a matter of minutes without worrying about having a crew, cameras, pre-recorded voiceovers etc.
It provides you with all tools to create videos at your fingertips in simple steps. What you need to do is just
choose an avatar that best represents your brand identity
choose a voice & voice tone for your avatar
Copy and paste the script you want the avatar to recite
Choose templates, select background & customise if needed
Click Create, and your video is ready!
Besides creating a mere product or service explainer video, the tool lets you modify them to become powerful marketing tools. You can incorporate branding elements marketing like call-to-actions and brand logos for higher conversions.
Pricing
Audio Synthesys- $27 per month
Human Studio Synthesys- $36 per month
Audio and Human Studio Synthesys- $52 per month
Final Note
We hope among the above mentioned you find the right tools that best fits your requirements and help you create great video content to stand out.
In case you want us to help with content marketing or social media marketing, get in touch with us!
Thank you!
A team of digital marketing professionals who know the Art of making customers fall in LOVE with your brand!