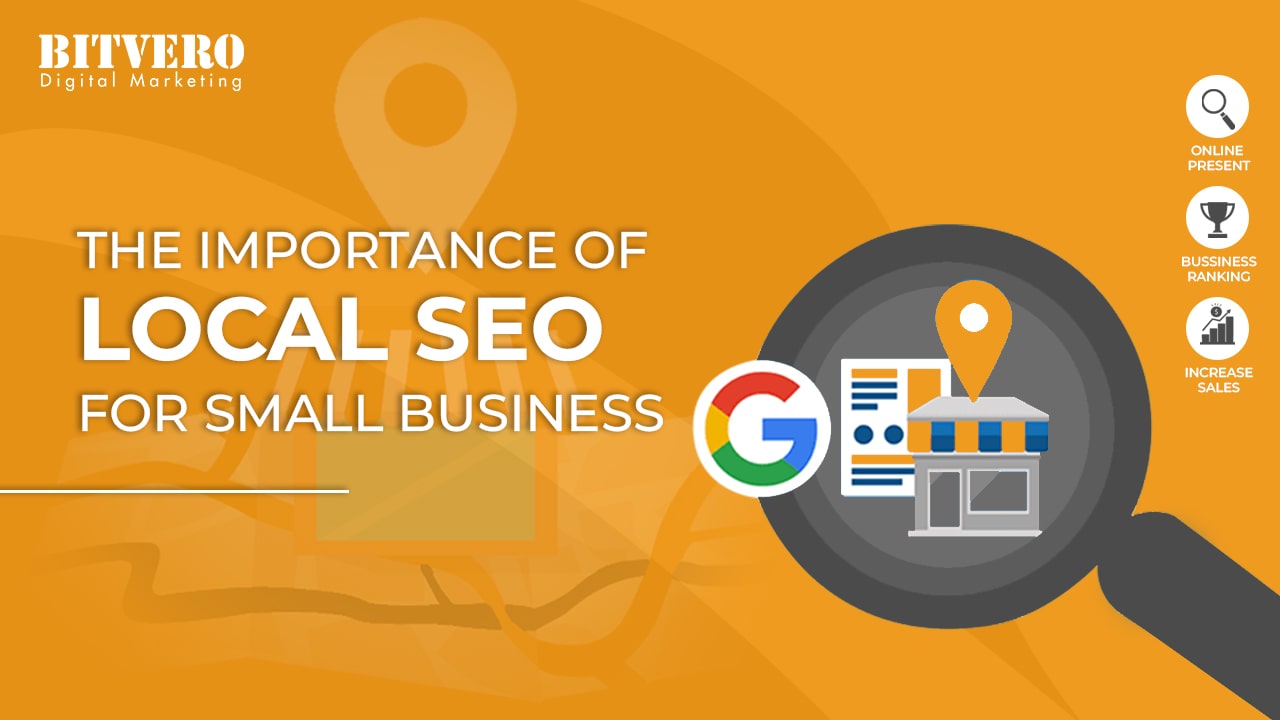 Looking for the best restaurant in your city? Just take out your phone and search for it on Google. What did it show?
It must have shown some top 3 restaurants along with their basic details such as name, address, online reviews and ratings.
They probably may not be the best restaurants in your city, but these are the restaurants that exist in your local area or can say are close to your locality.
If that is the case, then why did Google show that?
That is due to the Local SEO that the restaurant owner must have performed to improve the online visibility of their business and attract customers who are looking for the product or service that they provide.
For a complete local SEO guide, keep reading the article.
What is Local SEO?
Local SEO means the strategies that a business owner uses to target potential customers in a local area. These strategies help small businesses to improve their online visibility and get a higher ranking on search engines.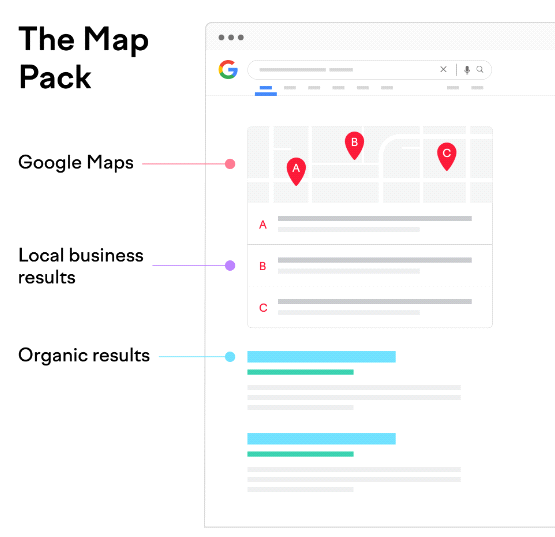 The main goal of Local SEO is to help you optimise your online business listing in a manner that when a user searches for any product or service you offer, it appears on the top of the search engine results page.
On Google, local SEO means optimising your business listing to appear in the Local Pack/Map Pack, which becomes visible even on the top of organic results.
Also Read: SEO Packages – Shocking Facts & Secrets Revealed
How Local SEO Works?
For the results of local search queries, Google algorithms depend on the three following factors: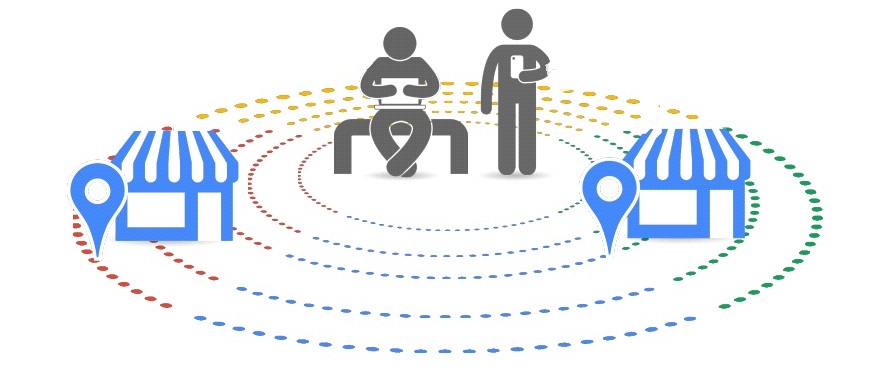 Proximity
Proximity is basically the distance between the searcher and what they are looking for, or you can say, proximity is the location where Google thinks you are at the time of typing the query.
When a user searches for anything in the search box, Google detects his location through GPS and provides the results that are closest to his location.
If you search for "pizza near me" from your office location, Google will not show the same results it was showing at the time when you searched for pizza shops from your residential location.
Prominence
Prominence is how important Google thinks you are or how well the local people know about your business.
However, it is to be noted here no matter how prominent your business is or how big a player you are in your industry, if your store does not lie within a specific radius of the pinpoint location of the searchers, you might not appear in the results.
Instead, Google will give priority to a business (no matter how small it is) that is closest to the seeker's location and provides identical services.
Google assesses the popularity of your business on the following factors-
Store visits
Number of reviews
Citations
Relevance
Relevance refers to how well a local Business Profile matches a searcher's query. You can be prominent enough, but if your page does not cover the content a user is looking for, your relevancy will be very low. To evaluate how relevant your business is to the user's query, Google checks the following:
Content
On-site SEO
Title Tag
Meta Tag
Citations
Why is Local SEO Important for Small Businesses?
To better understand the importance of Local SEO for Small Businesses, look at the following stats:
According to Google, 46% of the total online queries have local intent. It means these users are expecting a shop or store in their vicinity to fulfil their needs. As a small businessman, if you want to bring these consumers to your store and expand your business, then it becomes important for you to conduct online SEO.
56% of the sellers have yet to opt for a GMB profile; this shows the increased opportunity for small businesses to create and manage a GMB profile to dominate the local market.
Also, according to Google, 76% of users who conduct an online search with local intent visit your store physically within 24 hours, while 28% of those searches may be converted into sales.

After making a local business search on a mobile device, 88% of consumers will either call or visit the business place within 24 hours. This indicates that local SEO helps make the business popular among locals, which is why small businessmen must not neglect its importance.
Local SEO also helps bring more web traffic to your website. Because Google shows your business in the form of a Local Pack, it attracts a large number of users to your website. According to stats, 44% of users click on business profiles that appear in the Google 3-Pack.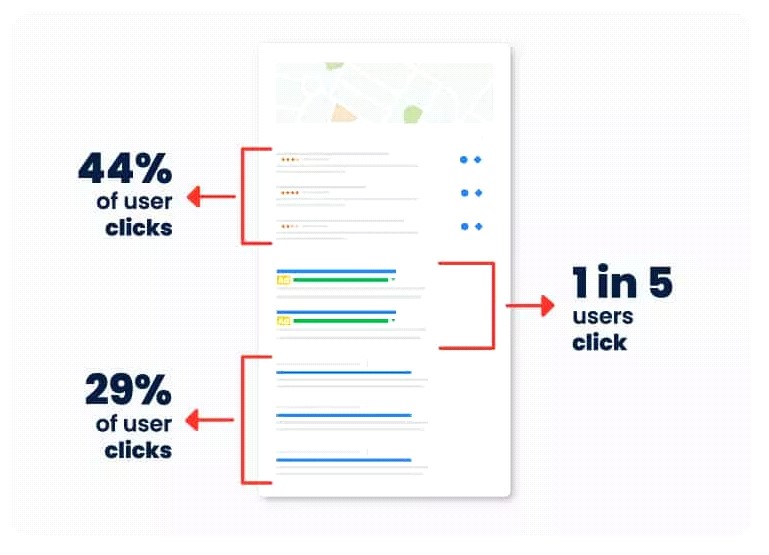 Research shows that 84% of searchers take online reviews into account before purchasing anything. Online reviews increase the credibility of a business which is why small businesses that are striving to convert their company into a brand must embrace online reviews. Google My Business (a part of Local SEO) is one of the tools that let business owners maintain their online reviews.
What Types of Businesses Require Local SEO?
Any business that has a physical store and serves a geographical area can opt for Local SEO services, but to name a few:
Medicals & Pharmacies
Restaurants and Confectionaries
Law Firms
Real Estate
Plumbers
Clothes Store
Sweet Shops
Website Designers
Travelling Agencies
Hotels & Resorts
Garment Shops
Parlour & Salons
What are the strategies for Local SEO?
After knowing the significance of local SEO for small businesses, you must be thinking how to do local SEO.
Here we are sharing some of the basic local seo ranking factors that you need consider while preparing your local seo strategy.
Create a Google My Business
In GMB, provide information about your business, such as name, address, phone number, etc.
Manage your profile from Search and Maps
Include your logo and images of your shop and the product or service you sell.
Ask your customers to give reviews. (Because 85% of users consider online reviews before purchasing a product or service).
Respond sincerely to your customer reviews.
Post answers to frequently asked questions
Engage on social media to connect with your potential customers and publish posts on your Google My Business profile
Mention the name, address, and phone number of your business (citation) on online directories
Add backlinks that point to your website.
Don't forget that your Social Media Marketing Services can affect your local SEO results.
Final Note
SEO is constantly evolving. You never know when Google will introduce new features on its SERPs for local searches, but you can count on these changes coming.
"That is why it is essential to stay on top of local SEO"
With the strategies outlined above, you will ensure that your small business benefits from existing local searches and has a solid foundation for new SEO features to be introduced.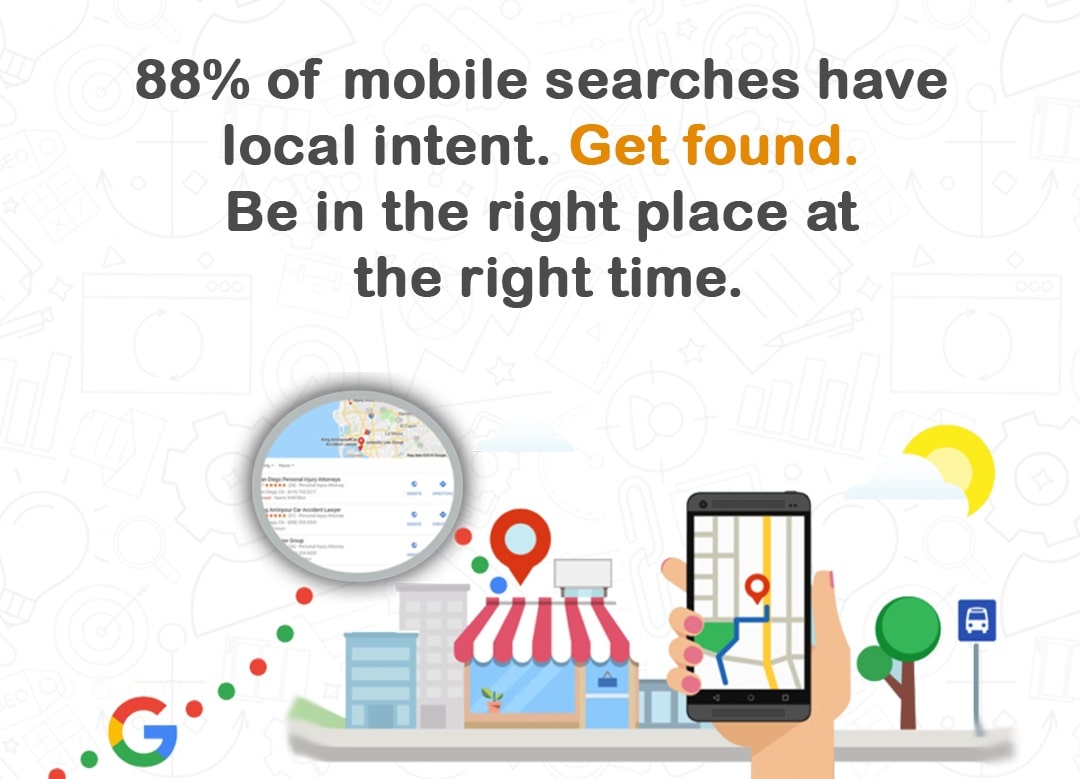 If you don't have time or expertise to do local SEO on your own, our team at Bitvero can provide you with top-notch local SEO services since we deeply know what it takes to do Local Marketing for a Local Business.
We're an established digital marketing company in India. With our professional SEO consultants, we'll help you create a local SEO campaign that drives more traffic & revenue to your business.
Check out our Local SEO Package or get in touch with us.
A team of digital marketing professionals who know the Art of making customers fall in LOVE with your brand!