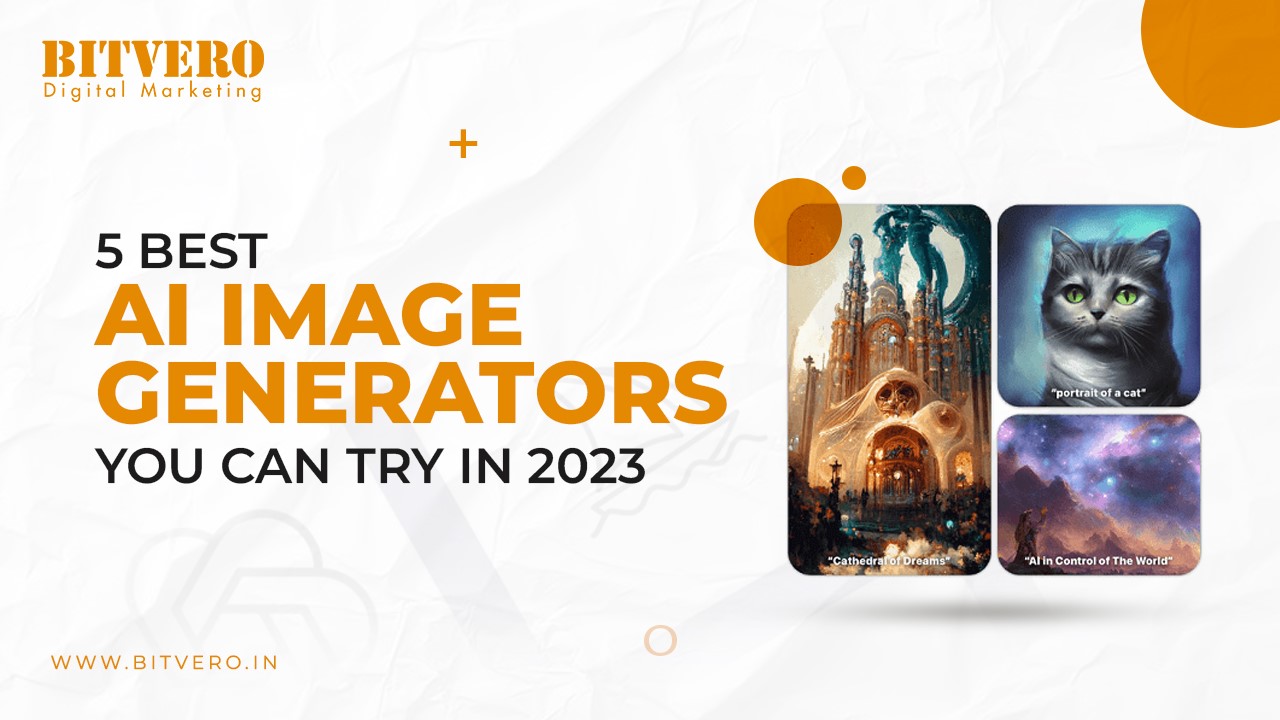 With the growing rise of artificial intelligence in every field, AI image generation has also become a trend.
Whether a hero image for a blog post or visuals for social media, AI image generators have become powerful tools for businesses to put their ideas into visuals at just their fingertips.
In fact, according to McKinsey & Company report on the current state of AI–
one-third of survey respondents say their organisations are using gen AI regularly in at least one business function, while 40 per cent of respondents say their organisations will increase their investment in AI overall because of advances in gen AI.
Moreover, more than one-quarter of respondents from companies using AI say gen AI is already on their boards' agendas.
If you are also looking to utilise AI image generators for better efficiency, here are the 5 Best AI Image Generators You Can Try in 2023.
Previously, we have also written about the Top 5 AI Video Generators to use for social media marketing.
If you have no information about them, you can go through our article by clicking on the link.
Now, let us get to know the best AI image generator.
Clipdrop by Stability AI
Clipdrop by Stability AI is an easy-to-use AI tool that helps you put your imagination into visuals in seconds.  The tool only requires you to enter the prompt in a little descriptive way so it can bring the best out of your imagination.
There are two ways in which Clipdrop accepts input: text-based prompts or doodles, i.e., image-to-image generation.
In Stable Doodle, you just simply draw a rough image of whatever you want the tool to generate and then add a little description using a text box about the same drawing. Choose the preferred style if you want the image to be specific, and simply hit the Generate button.
In text-to-image generation, you just type the scene into the box, choose the specific style if you require so, and click on the generate button.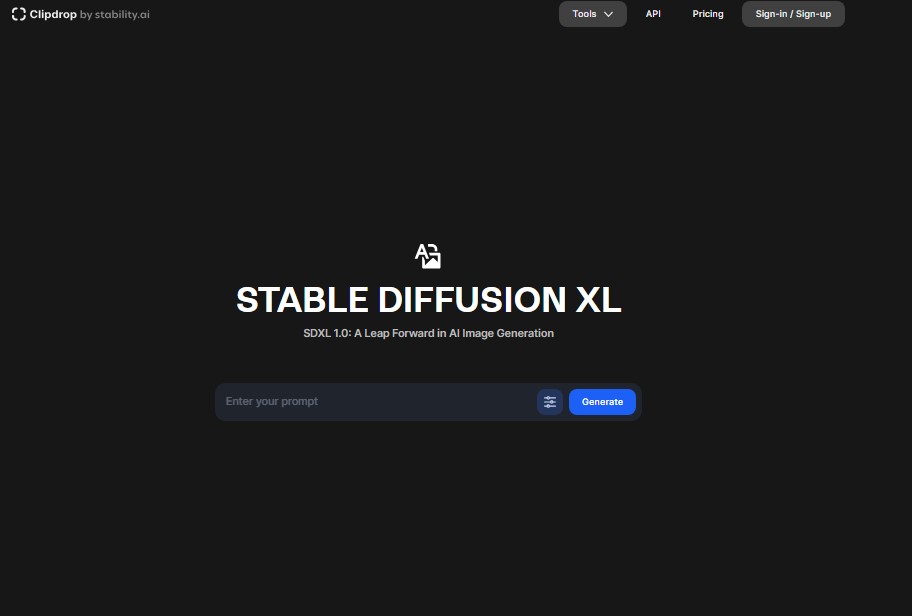 The tool then takes fewer seconds to serve you with your request. However, If the tool fails to understand what exactly you want it to generate, it will not be able to provide you with the desired outcome. Therefore, giving your input carefully so that the tools understand easily is important.
I used both of them to try out how they perform. My prompt was like A serene beach where a girl is dancing near the beach. The moon is shining, and the stars are sparkling, and in the case of a stable doodle, I also drew a quick sketch of the same.
Also read: AI Content Writing Risks – Unspoken Consequences You Need to Know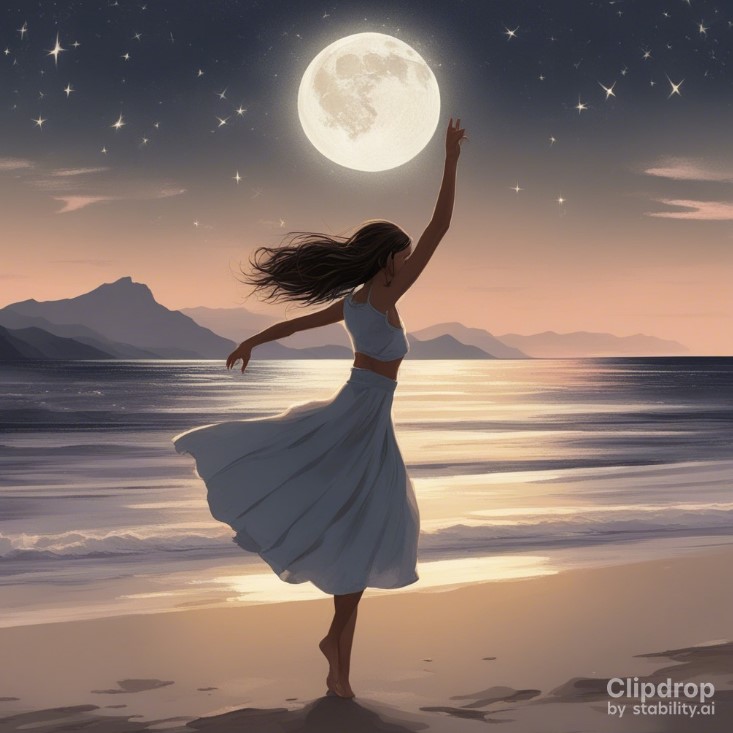 Pricing
Free version- generates images with a watermark
Pro Version- 249 Rs per annum
Dall-E 2 by OpenAI
Dall E 2, a product of OpenAI, is probably one of the most impressive image generators created so far. It turns imagination into images so realistically that leaves viewers in awe.
Not only objects, scenes or images that Dall E 2 generates are inspired by the kind of things that exist in real life, but it can also create entirely surreal and fantastic creations that have nothing to do with reality, e.g. An astronaut riding a horse.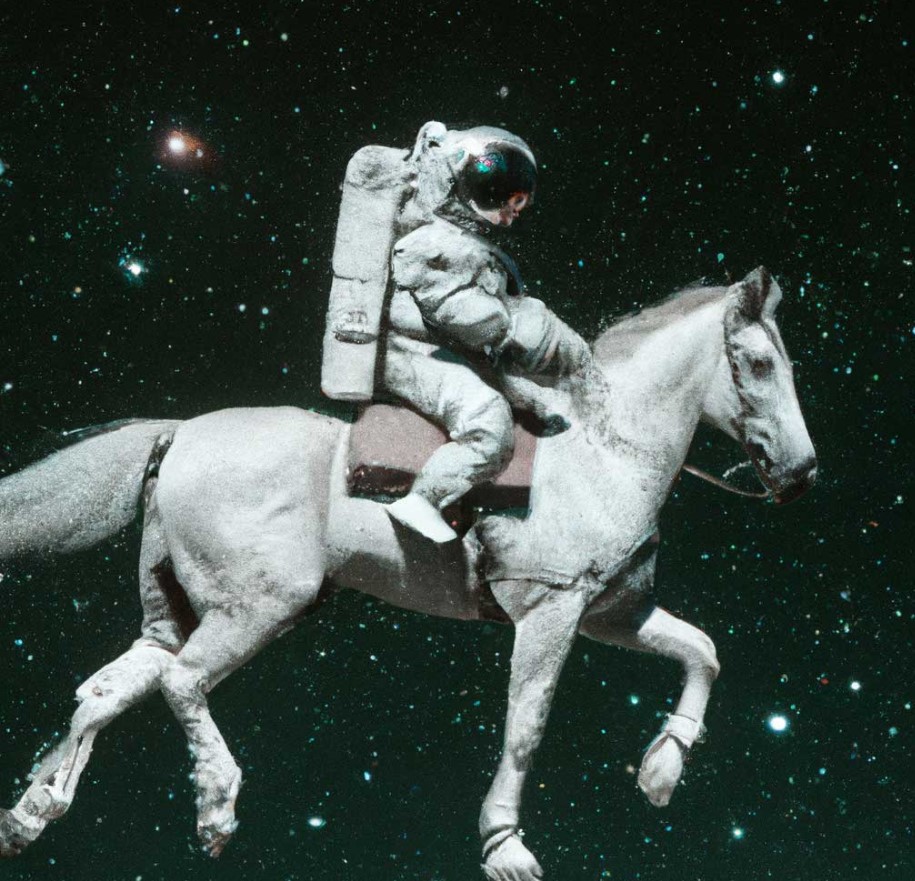 Alongside generating images, Dall E 2 also brilliantly edits or modifies existing images. Like, you want to add or omit some object into the scene or, say, want to replace any object with something that you like. Not confined to this, creating variations, angles, and styles of the given input are also some examples of wonders that Dall E 2 can do for you.
To perform its work, Dall E 2 uses natural language processing, so you just simply need to define what you want the tool to create and hit the Generate button. The tool takes fewer seconds to process and eventually produces the output that best matches your input.
Pricing
Dall E 2 does not come with a free option, which is why purchasing credits to use it is a must. 115 credits cost $15 USD, which is the minimum purchase limit. You can purchase any number of credits beyond that as per your requirements.
Note: Get to know about Top 10 AI Content Detector Tools for 2023
Dream Studio by Stability Ai
Dream Studio is another image generation tool with stability AI but with some extra advantages. Unlike Clipdrop, with Dream Studio, you cannot only generate images but also customise them to meet your criteria.
To use it, just type the image description in the text box, add a negative prompt, if any and hit the Dream button. The tool will then generate the four different versions, you can use any of them.

Once you have got the output image using text prompts, you can choose the ratio and make advanced edits to it using other features of the tool.  Also,  while generating an image, you can just add a negative prompt that you do not want to be associated with your desired image at all.
In fact, you can even generate or edit images from image-based prompts using the upload option.
To know how Dream Studio works, I asked it to produce an image for the description: A girl sitting alone on the beach at night, feeling the serenity and calmness of the scene. She gazes up at the moon, its silvery light casting a magical glow over the sand and the waves.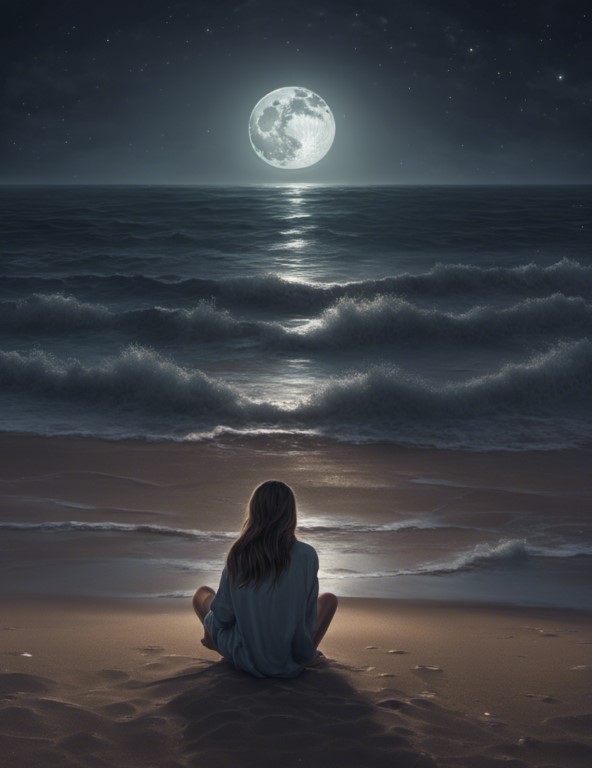 Pricing
Dream studio offers 25 free credits that let you generate up to 30 images (50 in case of API) using default settings. However, if you want further credits you can purchase them. For every 1000 credits, you will have to pay $10 USD, costing you a single credit of $0.01 USD.
NightCafe Creator
Nightcafe Creator is a great text-to-image generation tool that you can use to create stunning images in no time.  The tool is quite simple to use and requires a brief description in words of whatever you want to create.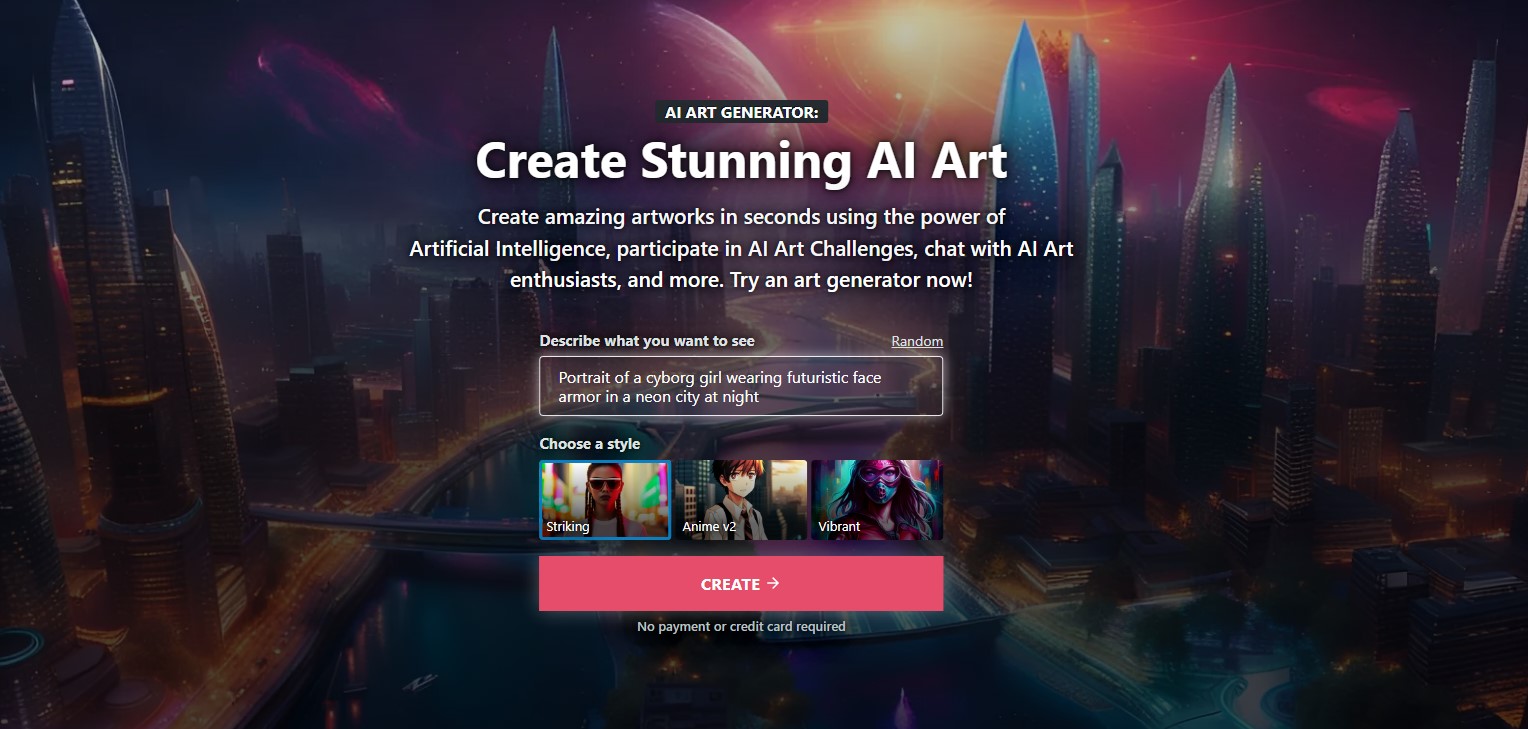 After it generates the said image, you can switch on the advanced mode, which lets you enhance the image by adjusting the ratio, increasing or decreasing the noise level, and more.
I asked NightCafe Creators to generate an image of an ocean of stars with whales swimming through the cosmos. Here is how it responded.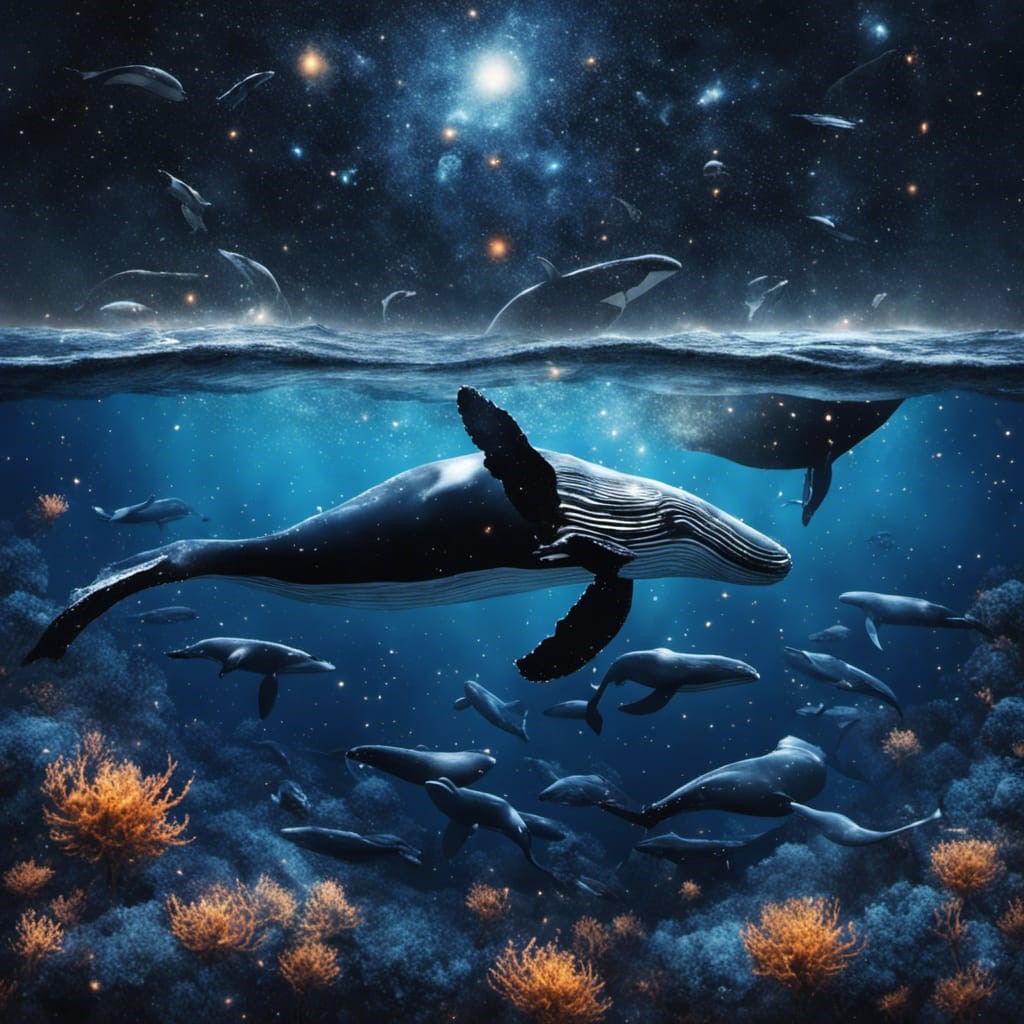 Nightcafe Creator provides you with a community space where you can publish generated image ideas and explore other people's creativity and like them as well.
Also, you can accept the challenges of submitting the best creation to win prizes.
It is an open-source tool, which means you can just access it from your browser or download it to use it for free. However, the free version is available up to a certain limit only.
To go beyond that limit, you will have to purchase credits or else earn free credits by publishing your own creations on Nightcafe Creators itself or other social platforms.
Here are more ways through which you can earn free credits.
Pricing
Beyond free credits, NightCafe Creator offers a number of Credit Packs that you can purchase accordingly. Here, all are mentioned.
AI Beginner- 100 Credits/month for $5.99 USD
AI Hobbyist- 200 Credits/month for $9.99 USD
AI Enthusiast- 500 Credits/month for $19.99 USD
AI Artist- 1400 Credits/month for $49.99 USD
Craiyon by Boris Dayma
Previously known as Dall E Mini but later renamed to Craiyon at the request of OpenAI to avoid confusion, it is a free-to-use AI image generator that can draw anything that you wish to create. It is very easy to use; you can just enter your prompt, choose the style, add negative prompts and hit the draw button.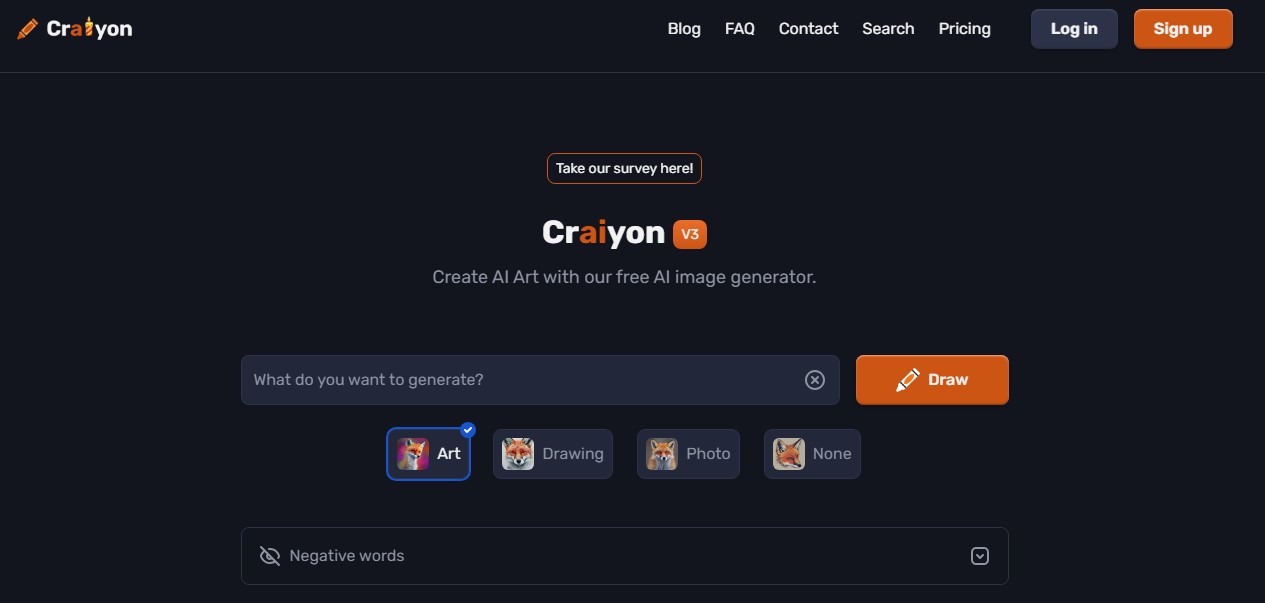 The best thing about the Craiyon is that is absolutely free to use, which means you can use it any number of times without being worried about your free attempts depleting.
However, in comparison to other AI image generators, the Craiyon outputs may lack a little bit in quality, but not that bad. As said, it is free, you can just try your hand again and again until you are satisfied with the result.
I asked Craiyon to draw the image of Colorful umbrellas floating in a lake with beautiful sorroundings; here is how it responded.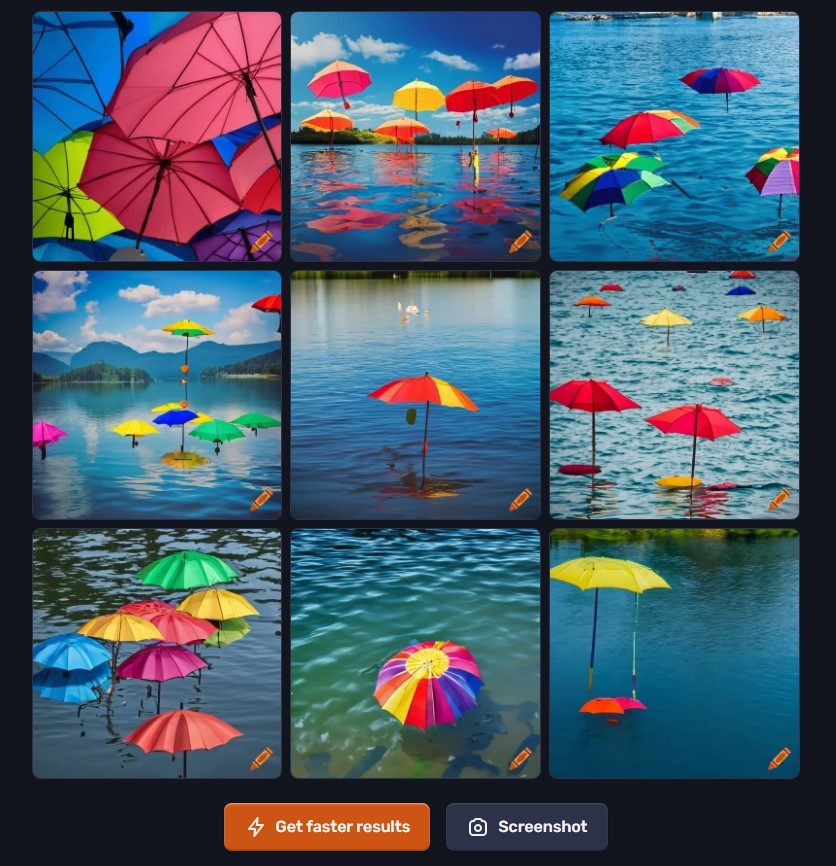 Pricing
Craiyon also offers paid plans with advance features. Here are their details-
Supporter- $ 6/mo
Professional- $ 24/mo
Enterprise– Custom
That's it!
We hope the mentioned Ai image generators will help you begin best out of your imagination. If you want to get more information on AI tools or AI latest trends keep following our blog.
Thank you for reading!
A team of digital marketing professionals who know the Art of making customers fall in LOVE with your brand!